[ad_1]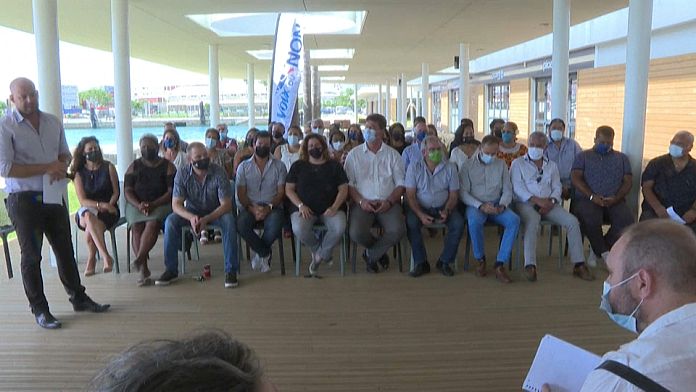 The Council of State rejected the request of a collective of citizens to postpone the referendum on independence scheduled for December 12 in New Caledonia, considering that the health context did not "prevent" the conduct of the ballot.
"The health protection measures still maintained do not prevent the conduct of the referendum campaign", indicates in its order the court, which had been seized of a request for interim relief.
The Council of State also rejected the argument of respect for Kanak mourning and "customary practices", ruling that "this circumstance cannot in itself characterize an infringement of a fundamental freedom such as to justify" a postponement. of the referendum.
The applicants, 146 voters "mostly Kanak" and three associations according to one of their lawyers, had also argued that "up to 2000 voters" of the municipalities of Belep, Isle of Pines and Loyalty Islands n 'were able to register in the decentralized polling stations in Noumea.
"It does not appear from the instruction that the procedure (…) would have been hampered by the health context," replied the Council of State. He concludes "that no circumstance", in view of the instruction, is of "such a nature as to justify" a postponement of the consultation of December 12 ".
This third and last ballot in the decolonization process of the Nouméa Accord (1998) is shunned by the separatists.
They were asking for it to be postponed due to the Covid-19 epidemic, which "prevents a fair campaign from being conducted" and warned that they would not recognize the result and would contest it before the United Nations.
A FLNKS mission, led by Roch Wamytan, signatory of the Noumea agreement, historical figure of the Kanak struggle and president of the Congress, is on its way to the UN. On Thursday, its members will speak to the UN General Assembly to inform the international community about the situation in New Caledonia and the non-participation in the December 12 vote of the FLNKS, a leader of the United Nations told AFP. independence coalition Wednesday.
The epidemic wave, which began on September 6, killed 279 people, but it is now in sharp decline, with an incidence rate below 50 cases per 100,000 inhabitants.
[ad_2]

Source link