News
New attempt to evacuate civilians in Ukraine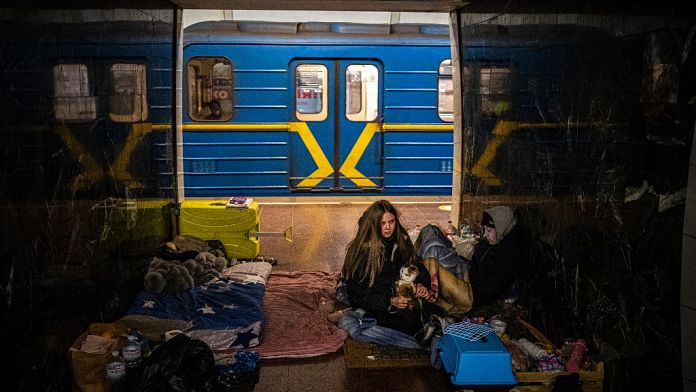 The evacuation of civilians remains a central concern in Ukraine. Russia announced a new ceasefire for Wednesday morning in several cities such as Kiev, Chernihiv, Sumy, Kharkiv and Mariupol.
Yesterday's attempt to help civilians leave the bombed areas had mixed results. If nearly 5,000 people, including about 1,700 foreign students, were able to leave the city of Sumy, in the northeast of the country, the buses sent to evacuate civilians from Mariupol returned empty. The Russian troops would indeed have fired on the Ukrainian convoy which was transporting humanitarian aid before coming to recover the civilians.
Mariupola strategic port in the Sea of ​​Azov, whose control would allow the junction between the Russian forces of Crimea and the separatist territories of Donbass, is besieged and is the subject of intense bombardments. The city is deprived of water, heating, sanitary systems and telephone services for several days. The situation for its inhabitants is described there as "catastrophic".
Russians and Ukrainians still accuse each other of not respecting ceasefires and of spreading misinformation about humanitarian corridors. The head of the Russian National Defense Management Center Mikhail Mizintsev proposed the establishment of a hotline to coordinate evacuations.
The night bombardments are also intensifying around Kyiv, where civilians continue to seek refuge in metro stations. An imminent assault by Russian forces on the Ukrainian capital is said to be in preparation.