News
Negotiations in Turkey, Abramovich poisoned, Mariupol city-martyrdom. Follow our live.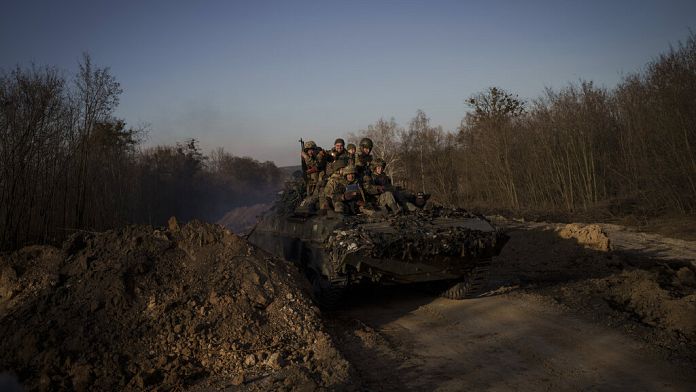 Update at 7 a.m.
"Catastrophic" situation in Mariupol
Ukrainian authorities were worried about a worsening situation in the besieged port of Mariupol, where at least 5,000 people have already died, according to a Ukrainian official.
Russian media said on Monday that authoritarian Chechen leader Ramzan Kadyrov, close to Vladimir Putin, had traveled to Mariupol to galvanize his troops taking part in the assault on the port city.
Ukrainian President Volodymyr Zelensky on Sunday denounced the total blockade of this strategic port on the Sea of ​​Azov where around 160,000 people are still stuck, according to its mayor.
Fierce fighting around Kyiv
New fighting took place on Monday in several localities around kyiv, notably in Stoyanka, on the western edge of the capital.
"The enemy is trying to break through around kyiv and block the roads"said Ganna Malyar, Deputy Minister of Defence.
Ukraine announced on Monday evening that the town of Irpin, the scene of fierce fighting on the outskirts of kyiv, had been recaptured from Russian forces.
On the eastern outskirts of Kharkiv, the country's second city, Ukrainian forces have regained control of a village, an AFP journalist noted on Monday.
"Evidence" of weapons banned in the south
Ukraine has "evidence" of the use by Russian forces of cluster munitions, weapons banned by international conventions, in two southern regions of its territory, assured Monday the Ukrainian Prosecutor General Iryna Venediktova.
Neutrality on the table
Russian negotiators arrived in Istanbul on Monday for a new round of talks with the Ukrainians which is expected to start on Tuesday, according to footage from Turkish broadcaster NTV.
One of the important points of the negotiations, which should begin on Tuesday, relates to "guarantees of security and neutrality, the denuclearized status of our State"President Zelensky told Russian media on Sunday.
This point "is being studied in depth", he said. But it will require a referendum and security guarantees, he added.
Possible poisoning attempt against Abramovich
Russian oligarch Roman Abramovich, who is trying to mediate between Moscow and Kyiv, and two Ukrainian negotiators have suffered symptoms that suggest possible "poisoning", reported the Wall Street Journal.
These symptoms then improved "and their lives are not in danger", writes the American newspaper citing "people aware of this situation".
The Wagner group deployed in the East
Russian mercenaries from the Wagner group have deployed in eastern Ukraine, said the British Ministry of Defence, which estimates that more than 1,000 fighters from the sulphurous paramilitary company could be brought to fight in the country.
"Due to heavy casualties and a largely stalled invasion (of Ukraine), Russia was most likely forced to redeploy its Wagner personnel to Ukraine at the expense of operations in Africa and Syria."said the ministry in a situation update published on its Twitter account.
Reputed to be close to Vladimir Putin, the Wagner group and its paramilitaries are suspected of abuses in Mali, Libya and even Syria.
According to a Western official on Friday, Russian forces are concentrating their efforts in Ukraine on the Donbass where they face "the best equipped and most trained of the Ukrainian forces".
Novaya Gazeta suspends publication
"No other solution" in the face of "military censorship": the Russian independent newspaper Novaya Gazeta announced on Monday that it would suspend its publications until the end of the intervention in Ukraine, in full hardening of the Kremlin against dissonant voices.
Several EU countries deter voluntary fighters
The seven countries of the "Vendôme group", including France, Germany, Italy and Spain, called on their nationals on Monday to refrain from volunteering to help Ukraine fight the offensive. Russian, in a statement by their Ministers of Justice.