Basketball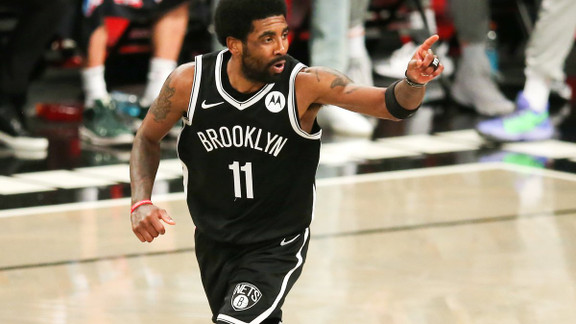 Announced elsewhere while he has been working for the Brooklyn Nets only for 2 years, Kyrie Irving would never have been unanimous in the front office of the franchise according to Stephen A. Smith.
Kyrie Irving landed at Brooklyn in the summer of 2019 at the same time as Kevin During as the two All-Stars seemed well on their way to signing for the New York Knicks. Nevertheless, there was talk this summer of a trade in Kyrie Irving after only two seasons with the franchise of Brooklyn. An eventuality to which Kevin During would have opposed according to Stephen TO.Smith, the franchise player of Net considering that the playmaker is essential for any future success of the Brooklyn nets as he reported on his account Instagram. New revelations on the soap opera Kyrie Irving appeared from the mouth of Smith.
The Nets "never fell in love" with Irving!
"The Brooklyn Nets never fell in love with the idea of ​​signing Kyrie Irving to begin with, from the start (in 2019, note). They took it because they knew it was what Kevin Durant wanted. And KD is so close to Kyrie that when Kyrie said, "Yo, you gotta go to the Nets, not the Knicks," Durant said, "Okay, cool." Here is the root of the problem: mentally, Irving is not 100% focused on basketball. The problem is that it creates a disinterest in him to play, especially in the regular season. And so, in an ideal world, does a franchise want to have to deal with that? No. But most want to try, because Kyrie is such a special player. In the case of the Nets, Harden and Durant would likely be enough to win a title, but KD wouldn't be happy if Kyrie left Brooklyn, let alone if it was the franchise that pushed him towards the exit. So Kyrie has the cards in hand ". confided the insider ESPN Stephan TO.Smith To Sirius XM and in comments reported by Let's talk basketball.