Sports
NBA | Basketball – NBA: The truths of the Nets on the Kyrie Irving case!
Basketball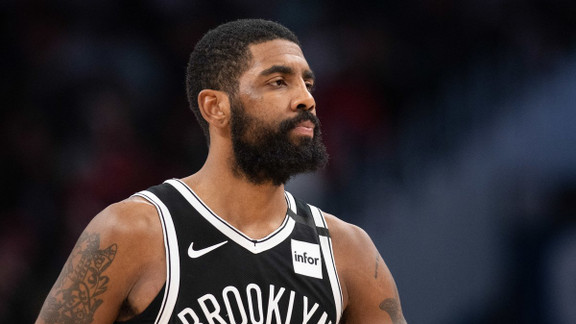 Owner of the Brooklyn Nets, Joe Tsai has long confided in the current absence of Kyrie Irving.
While the NBA season has now resumed for a few days now, the Brooklyn nets must however do without Kyrie Irving, their playmaker. Indeed, the latter refuses to be vaccinated against the coronavirus and given the health protocols in New York, but also across the United States, Irving can't play with his franchise. Obviously, this absence makes a lot of talk. And reported by BasketUSA, it's none other than Joe tsai, owner of Net, who brought up the subject.
"I hope he will be vaccinated as soon as possible"
" When will he come back? I do not know. He must be vaccinated to be able to return if the New York warrant remains in place. And don't ask me when this mandate might change. Again, if you ask the people who make the decisions at the city level, they're going to say they trust science, what the health department tells them. I hope he will be vaccinated as soon as possible (…) It is obvious that Kyrie has his own convictions and I respect that. But we have to make a team decision. It is a decision on the direction we are taking as a team. And it's just not tenable for us to have a team with a player coming in and going out, who doesn't play home games, only away games. What can you do in training? This week we have a six-game home streak, so we won't have Kyrie. It became very clear to us. We all agree, me, GM Sean Marks and the staff, that this is the decision to be made, especially since we are a team with big ambitions. We don't see any other way to manage this team », He explained of Kyrie Irving.
Source link