Sports
NBA | Basketball – NBA: The Lakers make a revelation on the clash between Anthony Davis and Dwight Howard!
Basketball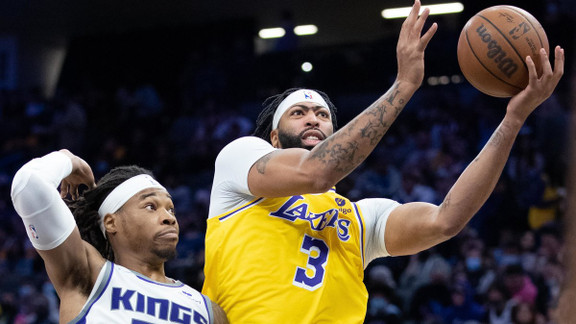 During the loss of the Los Angeles Lakers against the Phoenix Suns this Saturday (115-105), Anthony Davis and Dwight Howard had a rather virulent altercation. A few hours after the meeting, Frank Vogel therefore wanted to clarify the situation between the two players.
This Saturday, the Los Angeles Lakers once again bowed against the Phoenix suns (115-105). The Californians signed their second loss in as many games. Everything is bad for the men of Frank Vogel at the start of the season. Synonymous with this discomfort, a scene made noise during the game between Lakers and the Suns. Indeed, during a time-out during the second quarter, Anthony davis and Dwight Howard, yet teammates, had almost come to blows. The strong winger had some complaints to make to the pivot on a play action, and faced with the latter's insistence, the former du Orlando Magic got up from the bench he had regained. Their teammates had to intervene to separate them. Yes Dwight Howard asserted that everything was now settled, considering Anthony davis like a " brother », The coach of Lakers wanted to provide some details on the altercation between the two men.
"These guys adore each other, they fixed it all"
In comments reported by Let's talk basketball, Frank Vogel revealed that everything was back to normal between his two players while affirming that this kind of scene will surely reappear over the course of the season: " Dwight and AD made a mistake on defensive coverage and discussed the matter. But when you get your butt kicked, sometimes those conversations get hectic. These guys love each other, they fixed it all. It will still happen from time to time, I prefer that rather than the players being disinterested. "
Source link