Sports
NBA | Basketball – NBA: Stephen Curry's mea culpa after the Grizzlies!
Basketball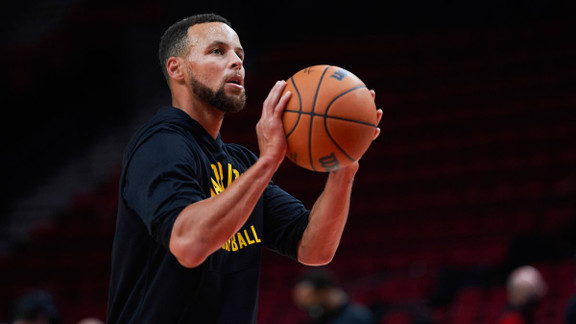 Despite a good meeting on paper, Stephen Curry was once again silent in the last quarter of the meeting between the Golden State Warriors and the Memphis Grizzlies. After the game, the 33-year-old playmaker therefore apologized.
This Friday, the Golden State Warriors bowed in extra time to Memphis Grizzlies (104-101). Despite a huge game (36 points, 8 assists, 7 rebounds), Stephen curry failed to help his own win. The 33-year-old playmaker found himself almost silent in the last quarter, as in the last three games. After the meeting, Stephen curry therefore wanted to apologize to supporters of the franchise.
"I blame myself a little on these last three shots"
" That's not why we lost. Then we won two matches, so I'm not at all worried. Tonight, there were the last two shots at the end of the 4th quarter, and in particular the last, which could have saved us. Those are two shots that I would take every day. In extra time, I think I insisted a bit and maybe I calmed down a bit too much. I didn't have time to shoot 3-point, I didn't get into the paint, I couldn't get my floaters or get the ball going. I hate myself a bit on those last three shots, but given the way the teams are defending on me, I have to be able to be a threat. I don't know how many shots I've taken in the last three matches in the 4th quarter, but it seems to me that there aren't many »Affirmed the player of Golden State Warriors in comments reported by Basketball USA.
Source link