Basketball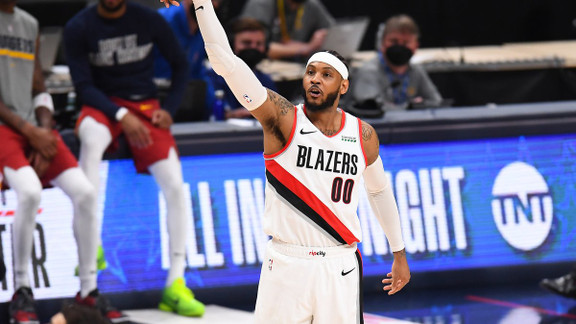 Although he opted for the Lakers when he was a free agent, Carmelo Anthony admits having had different options this summer and he is opening up on his choice.
At the heart of a huge free agency, Carmelo Anthony has chosen to join the Lakers this summer. In Los Angeles, he joined an armada built to win the title, but it is above all Lebron james who convinced him to sign with the Lakers. The two men are very good friends, and Carmelo Anthony, after years of hardship, was really spoiled for choice this summer. At first, he waited for a sign from the Blazers where he relaunched his career since 2019. The Sixers where the Knicks were also in the game to recruit the 37-year-old winger who is delighted to have finally found suitors on the market.
"I was just happy to find myself in a situation where I had several options"
" I didn't want to argue with anyone. Just see what the Blazers wanted, what was going to happen, what I was going to tell me, if they wanted to re-sign me, move on… It felt like home for the last two years, I really felt like I was part of this community. Coming back to New York has always been a possibility. I always told my son that when he went to high school, I would be with him. So the New York option made sense. I had an eye on the Sixers. I haven't really had a chance to chat with them, but I know there was interest there. It felt good to find that again, that franchises were interested in me. I was just happy to find myself in a situation where I had several options this time around. [sur la table] », Says Carmelo Anthony in an interview with Yahoo Sports whose words are reported by BasketUSA.