Basketball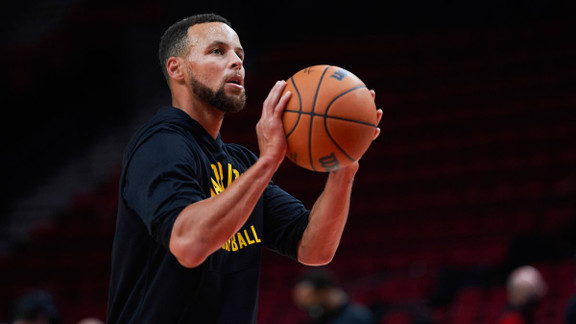 Yet at the top of his game and having nothing more to prove in view of his collective and individual record, Stephen Curry never ceases to be in doubt as to his performances and confessed to having the voice of Kevin Hart in his head which keeps putting him down. However, Kobe Bryant on the other hand allows him to perform.
From the top of his 33 years, Stephen Curry has distinguished himself over the seasons in the NBA as one of the top playmakers of the elite in American basketball. Since his debut in the league in 2009 with the Golden State warriors that he never left, the one who is nicknamed The Baby Faced Assassin was twice elected regular season MVP in 2015 and 2016 and won 3 NBA league titles in 2015, 2017 and 2018. In addition, Curry became in 2021 the second leading three-point scorer in NBA history. And despite all this and the respect he has within the league and among observers, Stephen Curry can not help but doubt him as he made it known by revealing an anecdote about the role of the comedian Kevin hart on his doubts.
"I have a voice in my head, that of Kevin Hart, which represents my doubts"
"You can't control what people say about you or your team. Everyone knows for a fact that situations change from season to season in franchises and you have to be perfectly able to adapt to that. Personally, I have to juggle two emotions every year to keep myself at the level I am at. I have a voice in my head, that of Kevin Hart, which represents my doubts. She said to me: "You suck, you will never achieve anything. This voice keeps teasing me all day long. On the other side I have the voice of Kobe Bryant which gives me the instinct of the killer, which tells me that I am ready to face any situation, which reminds me to be aware of who I am ". told Stephen Curry in comments reported by Let's talk basketball.