Sports
NBA | Basketball – NBA: Kevin Durant's mea culpa after his controversial gesture!
Basketball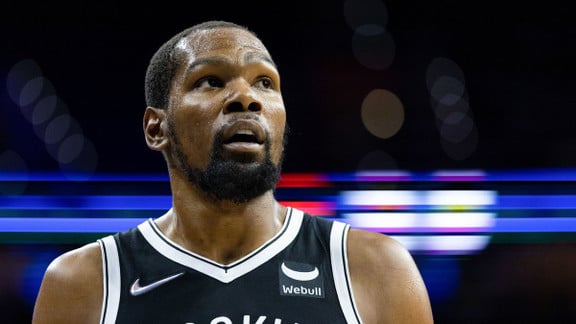 Kevin Durant is at the heart of a great controversy. Author of a bad gesture during the victory of the Brooklyn Nets against the Indiana Pacers (105-98), the 33-year-old player wanted to apologize.
This Saturday, during the victory of Brooklyn nets against the Indiana Pacers (105-98), Kevin Durant was particularly illustrated on the floor. Nevertheless, the 33-year-old was especially noticed for a gesture that quickly caused controversy. During the third quarter, after being the victim of a fault, Kevin Durant, unhappy, sent the ball directly into the stands. Nothing more was needed for the supporters who began to boo the winger of Net. After the meeting, the coach of Pacers, Rick carlisle, did not fail to express his anger: " It seems to me that I saw Kevin Durant get upset and throw the ball 10 or 15 without getting kicked. (…) And it's shocking. "For his part, the former player of Golden State Warriors tried to provide an explanation.
"It won't happen again, at least I hope so"
Present at a press conference after the meeting, in comments reported by Let's talk basketball, Kevin Durant wanted to explain his gesture, while apologizing. According to him, this was not intended for the supporters present in the stands: " I tried aiming for the board, but I shouldn't have done this. I don't know what I was thinking. It won't happen again, at least I hope so. I'm sure a hefty fine is coming. "
Source link