Sports
NBA | Basketball – NBA: Harden ignites after his huge performance against the Pistons!
Basketball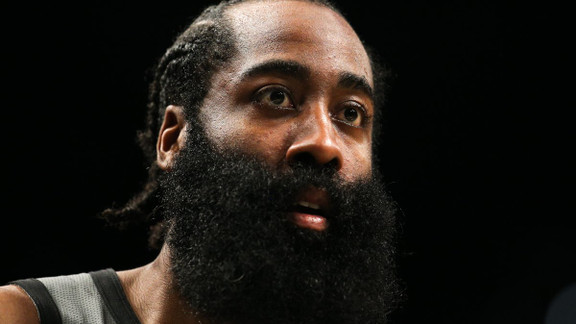 James Harden was sparkling in the Brooklyn Nets victory over the Detroit Pistons (117-91), tying a Larry Bird record. After the meeting, The Beard claimed he felt much better within his franchise.
This Monday, the Brooklyn nets have largely imposed themselves against Detroit Pistons (117-91). In addition to a good Kevin Durant, the men of Steve nash could count on a James harden great evenings. Sparkling on the floor, The Beard signed the meeting with a formidable triple-double (18 points, 12 assists, 10 rebounds), his first of the season, but the 59th of his career. With this performance, James harden tied the record for the number of triple-doubles of Larry bird. After the meeting, the back of the Brooklyn nets wanted to comment on his performance.
"Overall, I feel a lot better"
" I just play. Confidence, my pace and everything in between are back simultaneously. I feel much, much better. I knew I was going to have a slow start to the season because I wasn't playing a lot. But I knew that the work was going to help me and that I was finally going to come back to my level. Match after match, I feel better. I am more confident, I have more peps. Overall I feel much better " asserted James harden in comments reported by Basketball USA.
Source link