Basketball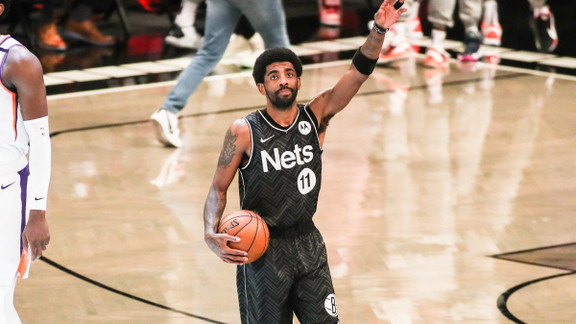 Dismissed by the Brooklyn Nets because of his choice not to be vaccinated against the Covid-19, Kyrie Irving was keen to make things clear regarding the rumors of his retirement.
NBA World Champion in 2016 with the Cleveland Riders and James James, Kyrie Irving was until recently a star of Brooklyn Net and a full member of the Big 3 composed with Kevin Durant and James Harden within the New York franchise. However, due to the complicated situation surrounding his person regarding his reluctance to be vaccinated against Covid-19, Irving was ultimately sidelined by the Nets indefinitely. What push him to retire? Absolutely not according to who is nicknamed Uncle Drew.
"No, I am not retiring and no, I will not quit this sport like this"
"I'm doing what's best for me. I know the consequences and if I am judged and demonized for it, it is so. This is the role that I play, but I never wanted to give up my passion, my love and my dream just for this mandate (of vaccination). No, I am not retiring and no, I will not quit this sport like this. There is still so much work to do and there are still so many young people to inspire, because I know they want to be better than me. It's all about choosing what's best for you. Do you think I really want to lose money? Do you think I really want to give up my dream of winning a championship? Do you really think I just want to quit my job? I stand with everyone who believes in what is right. Everyone has the right to do what they think is best for them. See the way this divides our world. It's sad to see… Just know that I am with all those who lost their jobs because of this tenure, and I am with all those who chose to be vaccinated and to be safe. I'm on both sides of it all. I support and respect everyone's decision… Again, I'll say it again: it's not about the Nets, it's not about the club, it's not about the NBA, it's not about not politics. It's just the freedom to do whatever I want to do ". assured Kyrie Irving during a question-and-answer session on their account Instagram and in comments reported by BasketUSA.