Soccer
Navas, Donnarumma, Rico unwraps on competition
Already crossed out by Keylor Navas at the position of goalkeeper, Sergio Rico saw disembark Gianluigi Donnarumma at PSG this summer. Interviewed by a Spanish media, the Parisian doorman spoke about the competition that reigns among the Red and Blue.
Sergio Rico : "Everyone knows their role very well "
Pushed to the exit this summer, Sergio Rico is not finally not gone of Paris Saint-Germain, for lack of having found a new drop-off point. And since the beginning of the season, the former goalkeeper of Sevilla FC has not yet played a minute in an official match with PSG. Enjoying an interview with the magazine Panenka, the 28-year-old goalkeeper spoke of the competition in his position with Keylor Navas and Gianluigi Donnarumma.
"There is very healthy competition, everyone knows their role very well. We live it well, especially in my case. I am friends with Keylor who is an amazing person ", said the Spanish international. Then add : "If as a goalkeeper he is good, as a person he is as good, or even better. He is a good friend and it makes the competition all the easier to live with. In the end, we all try to row in the same direction. Whoever plays, we have to be happy, the important thing is that the results follow. » Under contract until June 2024, Sergio Rico returned to his personal situation.
Sergio Rico lives a "complicated situation" at PSG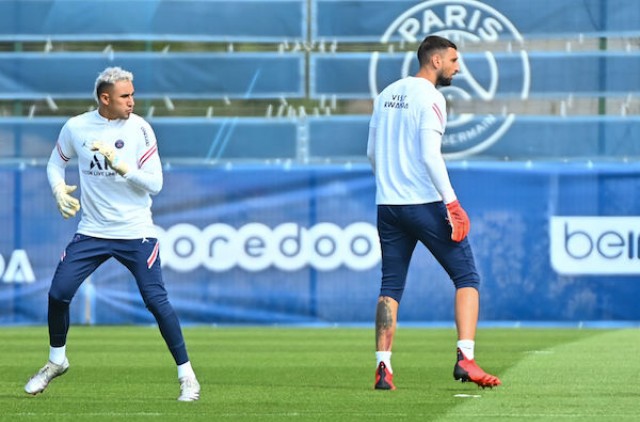 With Keylor Navas and Gianluigi Donnarumma, the chances of Sergio Rico getting game time this season with the Paris Saint-Germain are very thin. Transferred permanently in the summer of 2020 after a season on loan and a check for 6 million euros, the native of Seville is not really part of Mauricio Pochettino's plans. Since the beginning of the season, he does not even appear on the match sheets. By the way, he is not on the list of players selected for the Champions League. So he went number 4 in the hierarchy behind Alexandre Letellier, listed for the C1. Sergio Rico has also recognized that his situation is complicated at PSG, even if he favors the team.
"My goal ? The situation is complicated, but for example, it would be great to play against Sevilla. It would be a very special match, even if it would break my heart. Either way, the number one goal now is for the team to achieve its goals and for everything to go as it should, " explained the Sevilla-trained goalkeeper. According to several concurring sources, Rico should leave the Paris SG next winter. Transfermarkt estimates its value at 7 million euros.