Soccer
Navas, Donnarumma, Raiola drops a bomb in Paris
With the arrival of Gianluigi Donnarumma, PSG offered themselves a great competition in their cages where Keylor Navas already reigned supreme since 2019. Mino Raiola, the agent of the former AC Milan goalkeeper, spoke out on the subject with a shattering statement.
PSG transfer: Donnarumma soon number 1 in front of Navas ?
By fetching Gianluigi Donnarumma this summer at the end of his contract at AC Milan, the Paris Saint-Germain had very clear ideas regarding the 22-year-old goalkeeper. Despite the remarkable performance of Keylor Navas since his arrival from Real Madrid in September 2019 for a check of 15 million euros, the club of the capital would like to see the Italian international impose himself in the perches. There is no doubt about this and his agent, Mino Raiola, confirmed it in an interview with Rai.
"I'm sorry about the way Gigio was treated. He made a life choice, there was no betrayal. He could have left 4 years ago, but he didn't ", at first regretted Mino Raiola on the insults to his colt for his choice to leave AC Milan before adding : "if he was close to Juventus ? I think Juve still have a great regret for not taking it. And not only Juventus. »
Regarding the competition at Paris SG between his protégé and the Costa Rican international of 34 years, the one who also represents the interests of Paul Pogba is cash on the subject : "currently at PSG, there is no fight between Gigio and Navas, but there is no story, Donnarumma will be a starter. » An exit that takes squarely the opposite foot of the position of the coach of the Red and Blue on the same subject.
Mauricio Pochettino's position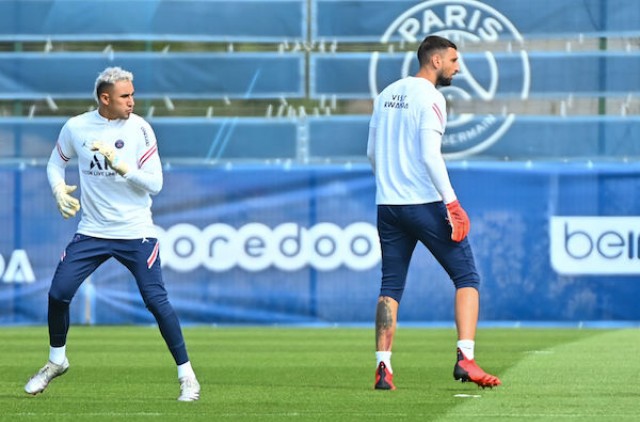 Press conference before the Champions League draw between FC Brugge and Paris Saint-Germain (1-1), Mauricio Pochettino has openly made it known that he does not intend to establish a hierarchy at the goalkeeper position. The Argentine coach explained that he prefers to make his decision about who will be starting match after match.
"Competition Navas-Donnarumma ? I'll decide game after game. The reality is that having two great goalkeepers raises the competition and therefore raises the level. This is only beneficial for us. All the players who arrive know the level of requirement that there is. Each time, it will be my decisions, they will be made in each match, " said Pochettino. Moreover, the Italian legend Gianluigi Buffon shares this way of proceeding.