News
Narendra Modi invites Pope to come to India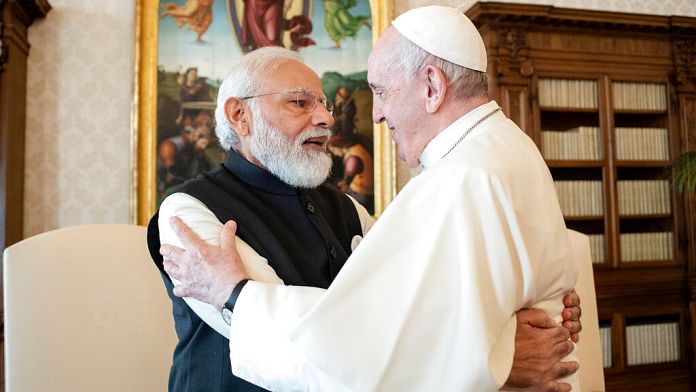 Prime Minister Narendra Modi describes as "warm" the first meeting he had this Saturday at the Vatican with Pope Francis and the Indian leader in return invited the supreme pontiff to visit his country.
Satisfecit identical from the Vatican which specifies in a statement that the audience granted by the pope had focused on "friendly relations" between India and the Holy See.
The Pontifical Council had previously sent a "cordial greeting" on the occasion of the Hindu religious festival of lights which takes place in early November.
For his part, the Indian Prime Minister had stressed that the meeting was "very important".
The hearing took place at a time when the Indian government is regularly accused of persecuting religious minorities.
Religious violence has been on the rise since Narendra Modi's party came to power.
Muslims in India are the primary targets of this violence, but Christians, who are just 2%, are also victims.
Source link