News
Naked for feathers: demonstration against the use of bird feathers in clothing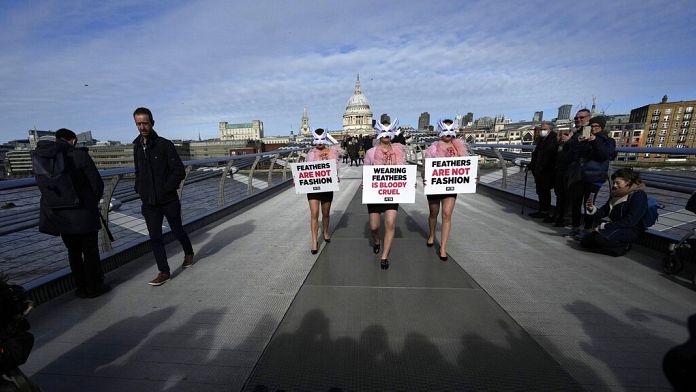 Animal rights activists demonstrated in London on Thursday.
Members of the organization PETA, these three women held up signs denouncing the use of feathers in the fashion industry. They consider this to be a cruel practice for the birds.
This demonstration took place on the eve of the fashion week which is held in London until Tuesday.