News
Naïs Pirollet, first woman to lead the French team to the Bocuse d'Or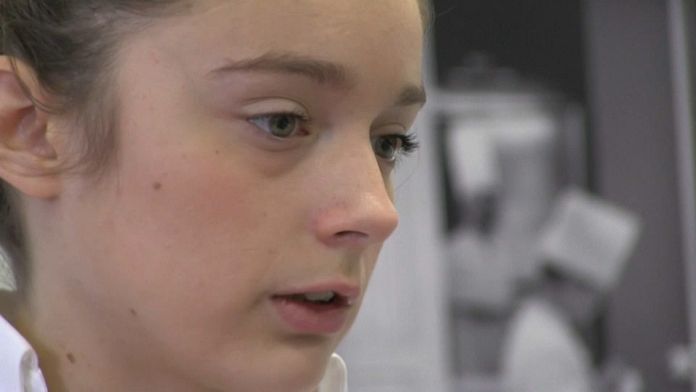 A fighter, and it shows in her determined way of tying up her kitchen apron. Naïs Pirollet is 24 years old. And a challenge awaits her: she is the first woman to represent France at the Bocuse d'Or. The prestigious European gastronomic competition will take place next Wednesday and Thursday in Budapest, Hungary.
With a bachelor's degree at 16, the young woman graduated in 2017 from the Bocuse Institute, one of the most famous cooking schools in the world, in Lyon. She then won the Bocuse d'Or France last year.
That day, the young woman, whose parents are a doctor and a jeweler, gets down to cutting a deer jig, the theme of one of the competition's tests.
"For the moment, explains Naïs Pirollet, we try to take everything apart and understand the pieces, see the textures, the cooking reactions and decide what we like the most and what we want to put forward for the competition. O__n tries to work a lot with designers who also give us lines of work, a spirit of composition."
Competition training is not only done behind the stove. Running this morning with his two teammates in the park of the castle of the cooking school, to start:
"After, she says, we have a little more intense sports sessions where we work on everything that is mobility and also the load ports to carry a pan, carry the equipment when we settle in the box so that everything is as fluid as possible D-Day and that there is no physical weakness."
In a mad race, Naïs will have 5h35 to make two dishes, against 16 teams, all led by a man. And perhaps go down in legend, like Paul Bocuse, the pope of French gastronomy.