[ad_1]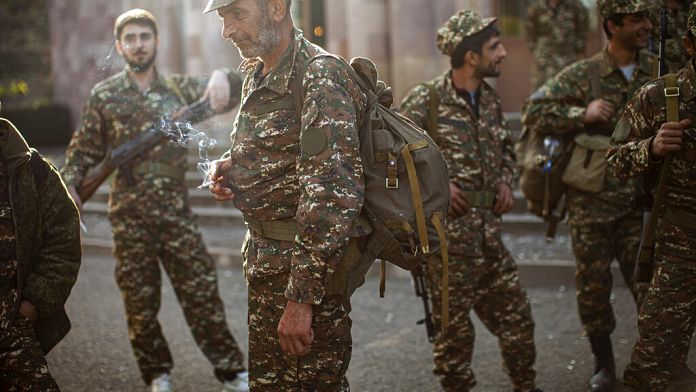 The International Court of Justice, the ICJ, issued its first decisions on Tuesday in the dispute between Armenia and Azerbaijan. The highest UN court has been seized by the two states following last year's conflict in Nagorno-Karabakh. The two countries accuse each other of violating a convention against racial discrimination.
"The Republic of Azerbaijan will protect all those captured in the 2020 conflict from violence and bodily harm, "said the presiding judge. She must ensure their safety and equal treatment before the law. The country must take action. all necessary measures to prevent the incitement and promotion of racial hatred and discrimination, (including by officials and public institutions), against persons of Armenian origin or nationality", declared Joan Donoghue, presiding judge of the ICJ.
At the same time, the judge urged Armenia to also fight against racial hatred: "the Republic of Armenia, in accordance with its obligations under the International Convention on the Elimination of All Forms of Racial Discrimination , will take all necessary measures to prevent the incitement and promotion of racial hatred, including by organizations and private persons in its territory, targeting persons of Azerbaijani nationality or ethnic origin_ ", she said said.
In the fall of 2020, the conflict for the control of Nagorno-Karabakh left some 6,500 dead. After a month and a half of fighting, Armenia, defeated, was forced to sign a ceasefire and cede several areas of this region, self-proclaimed independent by the Armenians.
Yerevan and Baku have agreed to let the ICJ settle their dispute. However, the Court has no means to enforce its decisions. On the ground, tensions remain high. Several incidents raise fears of a resumption of fighting.
[ad_2]

Source link