News
Murder of Mireille Knoll: opening of the trial, the antisemitic motive at the heart of the debates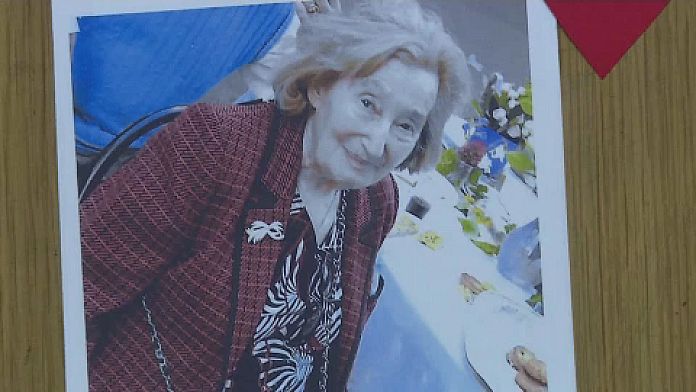 Opening this Tuesday in Paris of the murder trial of Mireille Knoll.
In March 2018, the death of the old lady of 85 years and of Jewish faith had caused the "indignation in France and abroad.
Yacine Milhoub and Alex Carrimbacus are accused of stabbing Mireille Knoll with eleven stab wounds and partially burning her body.
Both men blame each other for the murder.
Alex Carrimbacus accuses his accomplice of shouting "Allah Akbar" as he slashed his throat.
Gilles-William Goldnadel, lawyer for the civil party: "It is not Mr. Mohamed Merah who enters a Jewish school to kill small Jewish children. We are dealing with a villainous anti-Semitism against the background, first, of theft and then, moreover, against the background of anti-Semitism. I compared it in a way to those Muzhiks who were engaged in pogroms in Russia, who were happy to plunder Jewish property, but at the same time comforted themselves by thinking that they were attacking the deicide people. This is villainous anti-Semitism, it is not high-flying intellectual anti-Semitism."
Yacine Mihoub was the son of Mireille Knoll's neighbor, he had met his accomplice in prison. His lawyer assures that his client is not anti-Semitic.
Charles Consigny, lawyer for Yacine Mihoub: "The antisemitic motive, it exists, in this file, only because Yacine Mihoub's co-accused tried to draw a motive to make Yacine Mihoub wear the hat. In the same way that he tried to portray Yacine Mihoub as an Islamist, which does not hold for a second, lending him the words of "Allah akbar" before retracting. And then, why wasn't it dropped during the investigation phase? It is that the investigating judges did not have the courage to abandon this anti-Semitic motive because there was pressure from public opinion."
The investigation showed "Yacine Mihoub's ambivalence towards Islamist terrorism".
The lawyer for the civil party Gilles-William Goldnadel also reports that the accused wrote "long live the brothers Kouachi and Coulibaly" on the walls of his cell.
Source link