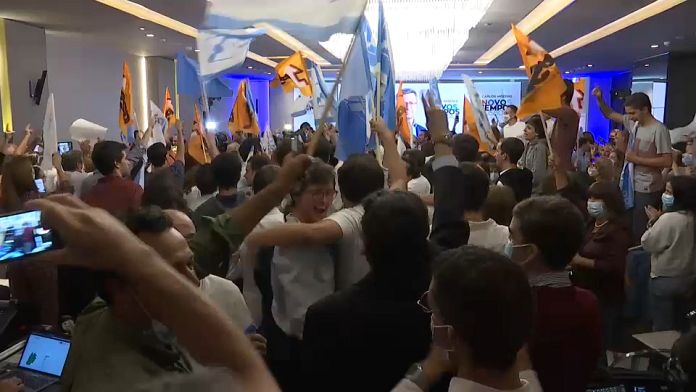 Lisbon changes its political color with the surprise victory of the right-wing coalition on Sunday in the municipal elections.
Carlos Moedas, the new face of Lisbon
The former European Commissioner, Carlos Moedas, received 35.8% of the vote against 31.7% for the outgoing mayor, the socialist Fernando Medina, who acknowledged his defeat.
Carlos Moedas promised for the Portuguese capital "new times", as the name of his coalition : "I deeply believe, with conviction, that this new cycle begins in Lisbon and will not end in Lisbon."
Socialists winning at national level
Defeated in Lisbon, but victorious at the national level, the socialists of Prime Minister Antonio Costa received 34.4% of the vote, taking almost half of the country's municipalities, even if they are in decline.
"The map of the votes on the whole country shows that there is a national victory for the Socialist Party. The PS remains the most important party in the town halls, this was the goal we had set ourselves. The PS won these elections", insisted Antonio Costa.
Another notable result was the victory in Porto of Rui Moreira, an independent candidate, oriented center-right, who prevailed against the main parties in the second city of the country.
Finally, these municipal elections were marked by a slightly higher abstention rate, at 46.3%.