[ad_1]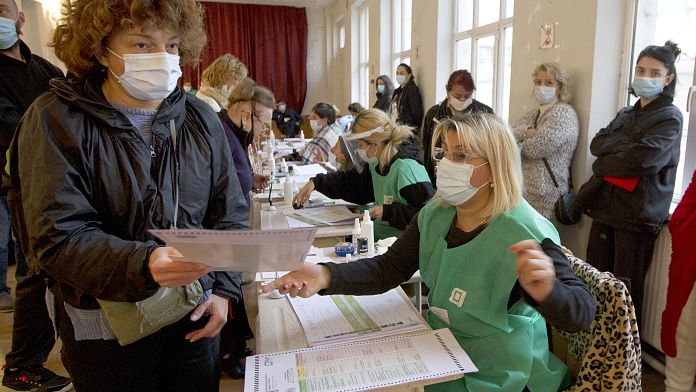 Right out of the polls, the two main parties claimed victory.
Georgians voted Saturday for municipal elections crucial to power, a day after former President Mikheil Saakashvili, the main opposition figure, was arrested on his return from exile.
Conflicting polls
An exit poll conducted by Ipsos Global for the opposition Mtavari channel gave 61.4% of the vote to the opposition parties, against 38.6% to the "Georgian dReam", the ruling party. However, a second poll conducted by Gorbi for the pro-government Imedi channel gave 52.4% to the opposition, and 47.6% to the ruling power.
For its part "Georgian Dream" claims victory in Tbilisi and throughout the country.
If defeated, the government could be forced to hold new parliamentary elections, after the October 2020 elections narrowly won by the Georgian Dream, and whose protest sparked this crisis.
[ad_2]

Source link