News
Municipal elections in Georgia: majority and opposition claim victory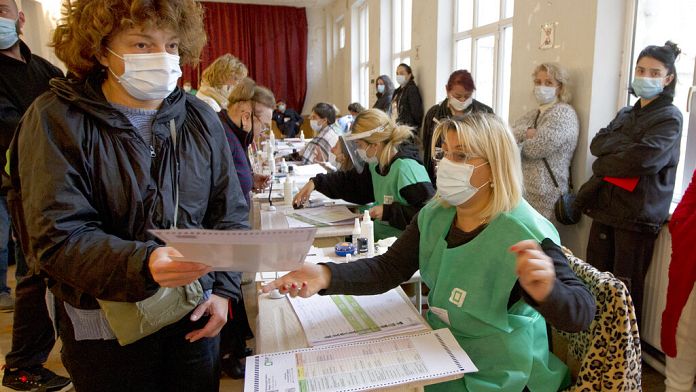 Uncertainty about the results of municipal elections in Georgia. The ruling party and the main opposition party both claim victory".
Who won this Saturday's local elections in Georgia?
The ruling party, called the Georgian dream claims victory, as does the main opposition party, the United National Movement.
Each is based on still tentative results.
In the evening, Georgian Prime Minister Irakli Garibashvili spoke to thank his supporters. « I want to congratulate you, he launched. It is a great honor for us to win for the 8th time. _Congratulations to all members of the Georgian dream. »
But opposite, the main opposition party, the United National Movement (UNM) also claims victory. Its leader Nika Melia claims that the ruling party will seek to manipulate the results of this election.
And to ensure that this election marks the beginning of the end of the rule of the Georgian Dream party, in power since 2012.
In the evening, Nika Melia claimed that " the victory of the opposition, especially in Tbilisi, will pave the way for early parliamentary elections in Georgia.__AND if we win these future snap elections, then former President Mikheil Saakashvili will be released from prison. »
Mikheil Saakashvili jailed
Mikheil Saakashvili was arrested on Friday, the day before the election. The former head of state had just returned to Georgia, after several years of exile in Ukraine.
The Georgian judiciary is prosecuting him for a case of "abuse of power".
From the prison where he is, the former president called on his supporters to protest this Sunday in Tbilisi.
Source link