News
Moscow justifies its violent strike against a shopping center in Kyiv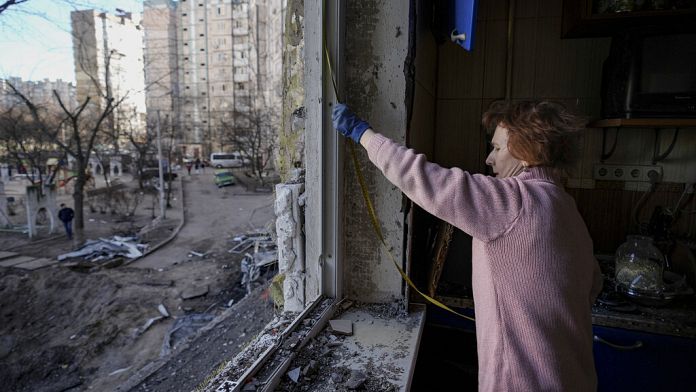 These images released by the Russian government show a khaki military vehicle driving near the "Retroville" shopping center in Kyiv destroyed by a violent airstrike on Sunday evening.
The Russian Ministry of Defense thus explained that it was a weapons depot center that had been targeted, presumably by a missile, a "long-range precision-guided" armament, said Russia.
"We presented absolute evidence of the criminal use by the nationalist Kyiv regime of civilian infrastructure in residential areas of Kyiv and other cities of Ukraine as firing positions for artillery and rocket systems"said Defense Ministry spokesman Igor Konashenkov.
Surveillance cameras gave insight into the power of the explosion. It is the most violent attack that Kyiv has suffered. The death toll is at least eight.
Of the charred ten-story building, only the concrete structure remains. The windows of the whole neighborhood were blown out and a dozen surrounding buildings were damaged.