News
Moscow in partial lockdown to contain Covid-19 outbreak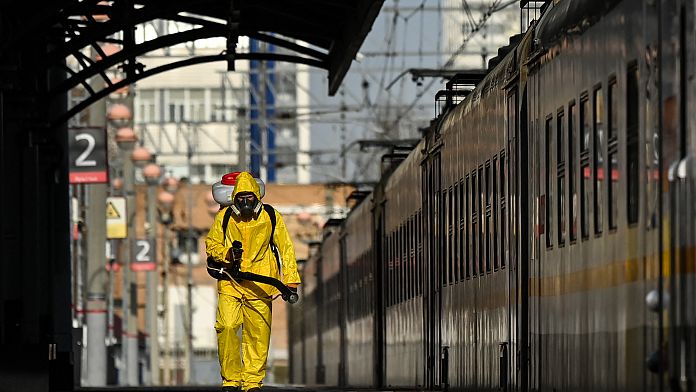 We "ve not seen these pictures in a long time. In Moscow, life came to a partial halt on Thursday. A lockdown to contain the Covid-19 epidemic. Cases continue to rise, 40,000 in the last 24 hours, a record and more than 1,100 deaths.
As a result, restaurants, schools, clothing stores, sports halls and other services deemed non-essential are closed until 7 November. Only pharmacies and shops selling food products remain open. Most companies and administrations will also stop working in the capital during this period.
No strict containment therefore, President Vladimir Putin intends to preserve the economic activity of the country. But in the absence of mandatory restrictions, many Russians go on vacation.
The mayor of Sochi, a resort located on the Black Sea, thus said to expect the arrival of 100,000 visitors and the sites of tour operators are taken by storm, with an explosion in the prices of air tickets to Turkey and Egypt.
The Kremlin on Wednesday expressed its concern, warning of "epidemiological consequences", while reaffirming that such movements were "not prohibited".
Another popular destination that should experience an influx of tourists, Crimea has renounced to implement a widespread lockdown from October 30 to November 7, but the municipality of Sevastopol will increase the controls of sanitary passes.
The country's tourist-heavy second city, St. Petersburg, has decided to close almost all public places during this period and ban cultural and sporting events.
The total death toll in Russia amounts to 235,000 according to government figures. The national statistics agency, which has a broader definition of Covid deaths, reported at the end of August more than 400,000 deaths.
The main reason for the acceleration of the epidemic is a painstaking vaccination campaign, against a background of distrust of the authorities by part of the population. Barely a third of Russians are immune, according to the Gogov website, while the country has developed four vaccines, including Sputnik V.
The Kremlin last week acknowledged the failure of its vaccination campaign in comparison with Europe, but blamed this setback on the lack of "citizen awareness".
Source link