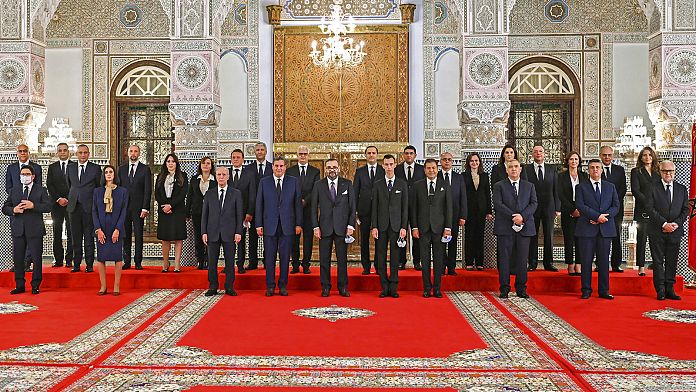 Mohammed VI, the king of Morocco, presented this Thursday his new government alongside his prime minister Aziz Akhannouch, winner of the September legislative elections with his center-right party, the RNI (National Rally of Independents).
No change at the level of strategic portfolios as the interior with Abdelouafi Laftit and especially Foreign Affairs". Nasser Bourita remains in office amid regional tensions, particularly with Algeria and Spain.
The RNI, which last month ended 10 years of Islamist rule over the House of Representatives – winning 102 of the 395 seats – retains the ministries of Tourism and Health.
The new cabinet consisted of 24 ministers, seven of whom were women, compared to four in the previous government.
The Akhannush government will have to complete the ambitious project of widespread medical coverage wanted by the king by 2025.