News
Morocco: race against time to try to save little Rayan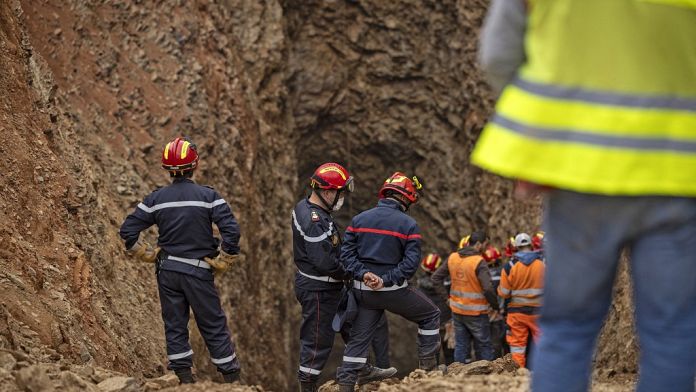 In Morocco, rescue operations continue to try to save Rayan. This 5-year-old boy has been stuck in a well since Tuesday. His fate caused a stir throughout the country.
Moroccan rescuers are working more than ever to try to save Rayan. This 5-year-old boy has been stuck in a well since Tuesday.
It takes place in a mountainous village in the province of Chefchaouen, in northern Morocco.
Dangerous work
Rescue teams worked all night from Friday to Saturday. But the drilling work continues very slowly. The last two meters to reach the boy at the bottom of the 32-meter hole are the most difficult because of the risk of rockslides.
According to the local authorities, the rescuers – engineers and topographers – dig a three-meter horizontal tunnel, in parallel with the securing of the perimeter by the technical teams, to approach the pocket where the child is stuck.
In difficult conditions, they have worked without interruption for the past few hours in the light of powerful spotlights, bringing a gloomy touch to the scene of the tragedy, according to AFP journalists. Communications are very poor in this isolated basin.
What condition is the child in?
The more time passes, the more the chances of finding him alive diminish.
"I hold out hope that my child will come out of this well alive", Rayan's father told public television 2M on Friday evening.I thank all those mobilized and those who support us in Morocco and elsewhere."
"The whole family rallied to look for him until we learned that he had fallen into the well.", told the local press the mother of the child, her eyes filled with tears.
A team is ready to rescue the child from the horizontal breach as soon as he comes out, local authorities told AFP.
A medical helicopter is on standby to take care of him.
Hundreds of people
It's been 5 days that there is excitement around this gaping hole in which he slipped. There is :
relief teams taking turns
the villagers of the surroundings who came to offer their help
journalists covering the event
many curious
police deployed to keep the crowd away
On social networks
This drama is also very widely commented on on social networks, with many messages of solidarity.
"The rescuers are literally moving a mountain to save little #Rayan, I hope their efforts will not be in vain and that all those who prayed for him will have their prayers answered", opined a surfer.
"Hold on little Rayan, hold on please", implored another Internet user on Twitter.