News
More than 50,000 Ukrainian refugees have fled their country in less than 48 hours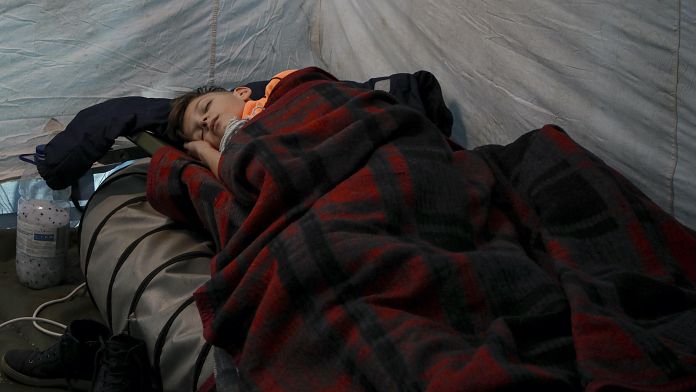 The first Ukrainian refugees began to flow into neighboring countries.
According to the Polish authorities since the beginning of the war, approximately 15,000 people have already crossed the border into Poland.
After nearly fleeing the Russian invasion, many refugees spent the night in a Polish train station a few kilometers from Ukraine
Andry arrived, like some 200 other refugees, at Przemysl train station in southeastern Poland: "I woke up at night to messages and calls from my friends. They informed me of the beginning of the military intervention in Ukraine. We had prepared contingency plans to meet at the station, but we had no plans for what would follow. we weren't seriously organized. When I left the house to go to the station, I first heard a missile or a shell, maybe it was a fighter plane. Anyway the noise was very loud and unmistakable, as if something was speeding by, then it was followed by a huge explosion, somewhere in the city center or on the outskirts of Kyiv", explains the young Andry Borysov.
At a bus stop in the city of Medyka, in southeastern Poland. Many are thinking about what they are going to do now. Among them, Vitalii Koval who intends to stay in Poland for a while:
"We leave our two dogs with a friend in Ukraine, because we didn't have time to get them a passport or get an exit permit. We are now thinking about what we are going to do and I think we will probably go as far as the city of Wrocław. There, we will be more serene and we will decide what we can do next."
Thousands of Ukrainian refugees have also crossed border crossings into Romania. Some came on foot, others by car or ferry. Many of them come here because they have relatives or acquaintances living in Romania.
As a sign of solidarity, many Romanians came by car to drive the refugees where they needed to go.