News
More than 1.5 million Ukrainian refugees in ten days of war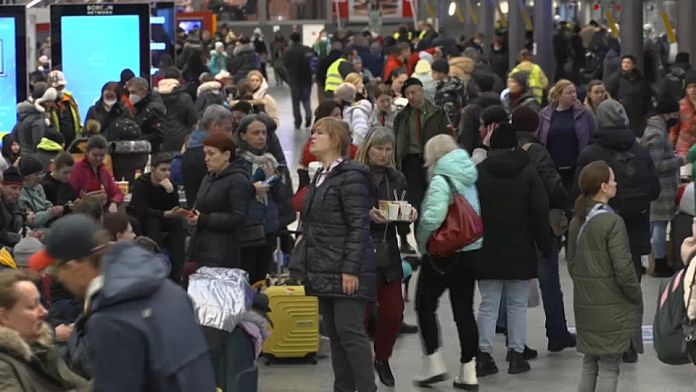 More than one and a half million Ukrainian refugees in ten days of conflict and everything indicates that the flow should continue.
According to United Nations estimates, Russia's invasion of Ukraine causes Europe's fastest-growing refugee crisis since World War II.
In all, four million Ukrainians might want to leave their country.
Filippo Grandi, UN High Commissioner for Refugees: "It is difficult to make predictions, but we know that hundreds of thousands of people are moving into Ukraine, and even just across the border, then it is very likely that a large flow will continue in the next few days".
Poland alone hosts 58% of all Ukrainian refugees.
Between 50 and 100 Ukrainians arrive daily at the Polish Rzeszów station, which is less than 200 kilometers from Lviv.
170 kilometers further west, hundreds of refugees are camped in Krakow station waiting to continue their journey which has already lasted for days.
Anna Gimpelson, architect from Kharkiv: "We traveled for three days. We're going to a friend's house in Düsseldorf, maybe we'll spend some time there and we'll think about what we'll do later."
After Poland, Moldova, Romania, Hungary and Slovakia host the largest number of refugees.
10% of Ukrainians who left their country went on to other European countries like here in Portugal.