News
Montreux drama: the privileged track of collective suicide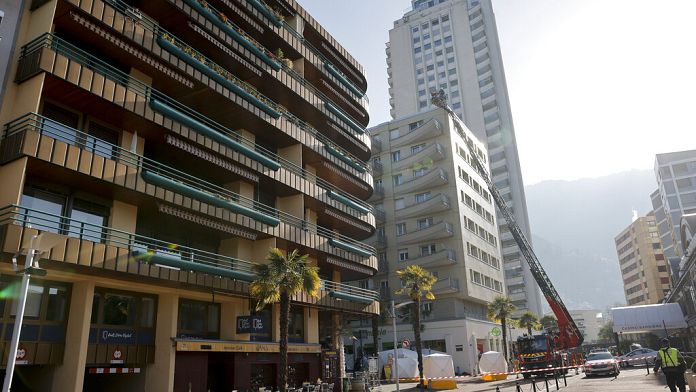 The trail of collective suicide is favored by investigators, a week after the fall of an entire French family from the 7th floor of a building in downtown Montreux, Switzerland. Its members lived as recluses from society.
What happened in the pretty town of Montreux, Switzerland, where five members of a French family fell from their balcony, located more than twenty meters high, last Thursday? The forty-year-old father, his wife, his twin sister, an eight-year-old girl, are dead. Only the seventeen year old teenager survived but he is hospitalized in a coma.
According to the first elements of the investigation, each victim jumped from the balcony within five minutes. The investigators found a stepladder there and could not detect any trace of a struggle. According to Jean-Christophe Sauterel, spokesperson for the Vaudois police, "we have a situation that makes us favor this track of collective suicide."
"At no time, when the facts took place, did neither the neighbors nor the police officers who were still in the building, and even less the passers-by who were in the street when the people fell, heard the slightest cry", explains the spokesperson.
Conspiracy and survivalist theses
It is the visit of two police officers, shortly before the tragedy, which could have pushed the family to the act. She lived cut off from society. Some of its members were not registered with the authorities. The son had to be home-schooled and that is exactly what the police came to check.
"The investigations show that we are dealing with a family that lived almost in autarky with very few social contacts. Only thetwin sister (of the mother) worked outside. For the others, we have no activity outside", adds Jean-Christophe Sauterel.
The survey carried out in Switzerland showed that "since the start of the pandemic, the family was very interested in conspiracy and survival theses".Family members had amassed"an impressive stock of food of all kinds, very well organized, occupying most of the different rooms of the apartment"These large deliveries of food had surprised the neighbors.
This is "fear of authority interference in their lives", which would have pushed the family to suicide, according to a press release from the Vaud police.