News
Moldova and Georgia officially apply for EU membership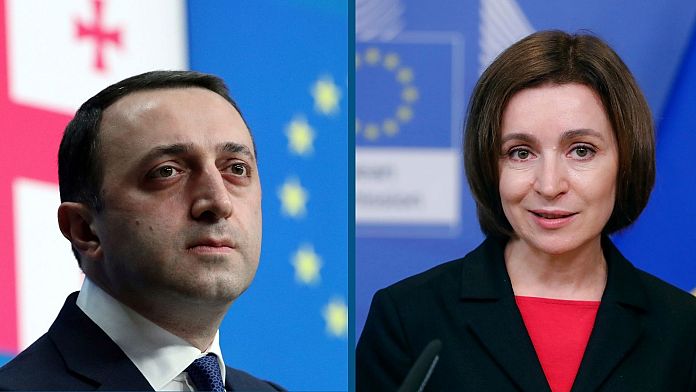 Moldova and Georgia officially submitted their candidacy to join the European Union on Thursday, a week after the start of the Russian invasion of Ukraine.
"Today we sign the application for EU membership"said Moldovan President Maia Sandu, elected in 2020 on a pro-Western program, to the press.Some decisions need to be made quickly and purposefully".
Emigration and unemployment
Moldova, a former Soviet republic, signed an association agreement with Brussels in 2014, which does not, however, offer any guarantee of subsequent integration. This country of 2.6 million inhabitants is among the poorest in all of Europe and is the victim of massive emigration due to endemic unemployment.
Since the early 1990s, almost a third of its population has left, one of the highest population declines in the world.
The country is following in the footsteps of Georgia, which also applied for EU membership on Thursday amid concerns about Russian aggression.
"We apply for EU membershipGeorgian Prime Minister Irakli Garibachvili said in a statement after signing the letter to this effect.
"Georgia is a European state and continues to make a valuable contribution to its protection and development", he added.
A long process
Ukrainian President Volodymyr Zelensky for his part urged Brussels to integrate his country "without delay".
If the president of the European executive, Ursula von der Leyen, has opened the door to this possibility, it will not be for tomorrow.
Integration into the EU is a long-term process to bring the legislation of the candidate country closer to European law. It requires complex negotiations on many subjects and criteria that are difficult to meet for a country at war, such as political stability and a viable market economy.
It also requires the unanimous endorsement of the 27 member countries.