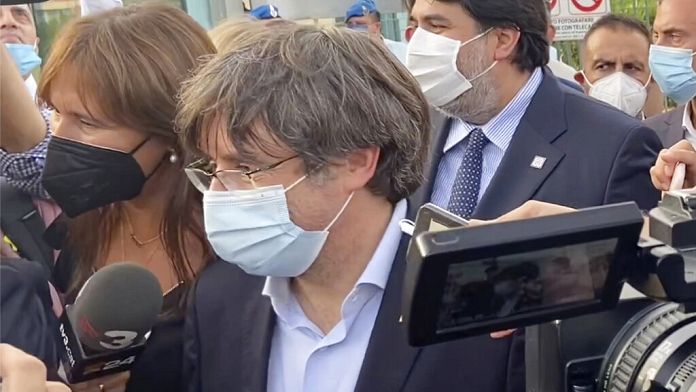 Carles Puigdemont celebrated his release by taking a crowd bath this Saturday in Alghero, this Italian city of Catalan culture and tradition in the north of Sardinia.
The former Catalan president had been arrested Thursday evening on his arrival at the city"s airport where he had come to participate in a cultural festival.
Carles Puigdemont, MEP, former president of Catalonia: "Alghero has very, very deep roots in Catalan culture and the Catalan language. So for me, this is a very, very important opportunity to be here – free. I am used to being chased by Spain but in the end it is always the same : I am free. I'll keep fighting."
Carles Puigdemont is demanded by the Spanish justice who accuses him of "sedition" for organizing in 2017 an illegal referendum on the autonomy of Catalonia.
The MEP will have to appear on 4 October for a hearing on his possible extradition.