News
Mines in the Black Sea: on alert, the Romanian Navy multiplies simulation exercises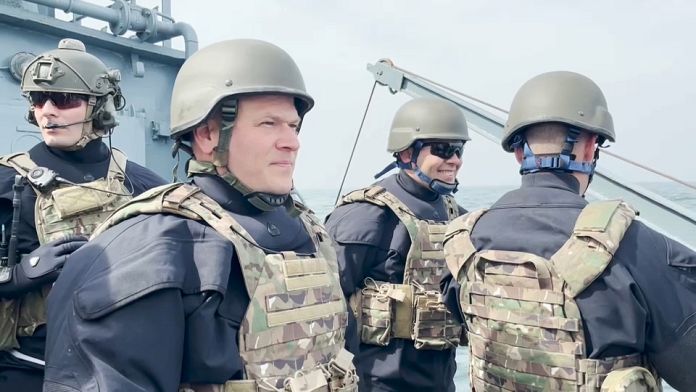 Romanian naval forces have been on high alert since drifting mines from Ukrainian territory were found in the Black Sea. To prevent accidents, military exercises have been conducted for a week offshore.
Hard-to-find mines
Transported by currents, mines can come dangerously close to the coast and are difficult to detect.
"They can be anywhere. Once discovered and neutralized, we transport them to a place where we can destroy them", explains Cătălin Gherghinescu, commander of the EOD diving combat section.
Surveillance at port entrances and exits
"For these exercises, the sailors do not know the position of the mines, so they must make the best decisions to avoid them. That is why we are on high alert"explains Daniel Gheorma, the captain of the ship.
_"It was the first real mission of this type for this ship. It was extremely demanding. We train regularly to apply the procedures and thus face such situations", underlines Gigi Dode, the second officer.
_
These mine detection exercises currently take place every day. Entry and exit from Romanian ports are closely monitored.