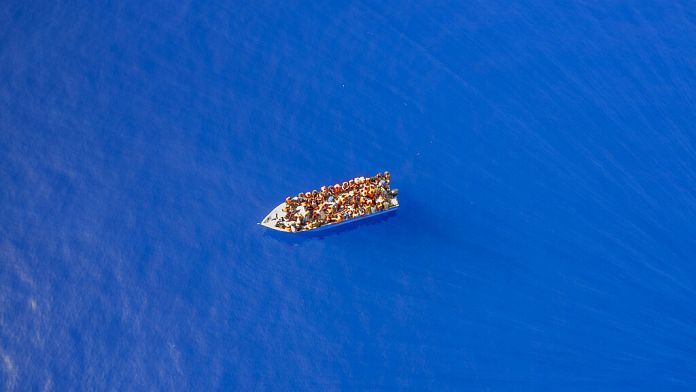 Rarely had so many migrants landed at one time in Lampedusa: 686 men, women and children, crammed on a fishing boat arrived in the evening on the Italian island".
Native to Africa and Asia
Most are from African countries – Egypt, Chad, Morocco, Sudan, Nigeria, Ethiopia, Senegal – or Asia – leading Syria, and Bangladesh.
Upon arrival, these migrants were subjected to the current health protocol and then taken to the reception center in Lampedusa, which already houses more than 1,000 people, four times its capacity.
Crossings to Italy on the rise
After a lull, crossings between the African coast, mainly Libya, and Italy have clearly increased this year : already more than 44,000 migrants, almost twice as many as in 2020, and six times more than in 2019.
By comparison, Spain has seen more than 25,000 migrants arrive on its soil this year, Greece around 6,000.
More than 22,000 migrants dead in the Mediterranean in twenty years
Not to mention the number of deaths that already exceeds a thousand since the beginning of the year in the Mediterranean. In twenty years, more than 22,000 people have died trying to reach Europe for safety
It was off Lampedusa that one of the most resounding tragedies of the migration crisis took place eight years ago with 368 deaths. To pay tribute to them, an awareness-raising action entitled "We are all in the same boat" will be organized from Friday in several Italian and European schools.