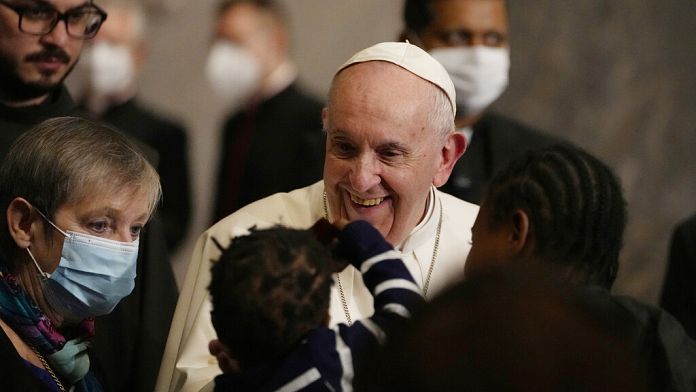 7,000 people in Cyprus, residents of the island or from elsewhere, participated in the multilingual mass presided over by Pope Francis in the stadium in Nicosia. The sovereign pontiff advocated peace and dialogue, in the island divided since the Turkish invasion in 1974. But it is his speech in favor of migrants that marked the spirits.
"Brothers and sisters, this is what is happening today, launched Pope Francis. Coasts near us have become bridges for the slave trade. I saw evidence of it on film. These are places of torture, where people are sold. I say this because my responsibility is to help you open your eyes. "
The Pope drew a parallel with the Nazis, or Stalin during World War II. Then the floor was given to the migrants who told about their ordeal
Rozh from Iraq, says:
"I had to flee the violence, the bombs, the knives, the hunger and the pain. I was forced to follow dusty roads, I was pushed into trucks, I was hidden in safety boxes. cars, I was thrown into sinking boats. I was deceived, exploited, forgotten, denied. "
Mariamie has dreams since leaving the Democratic Republic of the Congo:
"I dream of being the first in my class and becoming a doctor. And I dream of being welcomed everywhere, here in the church, in every classroom and in every store."
The Pope intends to transfer 50 migrants from Cyprus to Italy, according to Cypriot President Nicos Anastasiades. The Vatican did not immediately confirm this announcement.
10,000 migrants would have arrived during the first ten months of the year on the island, this is a significant figure for a population of 1 million inhabitants. The Republic of Cyprus claims to have the highest number of first-time asylum seekers in Europe.