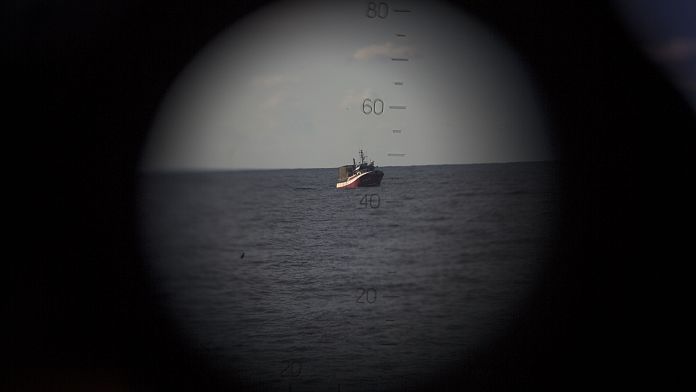 Pushing migrants back to the sea would be an "unacceptable red line" : warning to the United Kingdom of France, which wants a agreement between London and the European Union on the issue of migrants crossing the Channel.
Gérald Darmanin, French Minister of the Interior: "What we need now, however, is an agreement between the European Union and Great Britain. (…) And an agreement between the European Union and Great Britain must be today. hui the one who regulates work between Great Britain and border countries, including France, but on behalf of the European Union in an immigration framework that was not negotiated during the Brexit mandate. "
Gérald Darmanin, after Emmanuel Macron this weekend, answered Boris Johnson who had asked that migrants arriving on the coasts of the United Kingdombe "returned" to France.
Paris has also announced the doubling of the number of agents fighting against illegal immigration.
As of November 20, 31,500 migrants had left the coasts since the start of the year and 7,800 have been rescued at sea.
This Tuesday, Prime Minister Jean Castex will in turn write a letter to Boris Johnson to start working on a cooperation agreement.