News
Middle East violence: Palestinian attacker shot dead in Jerusalem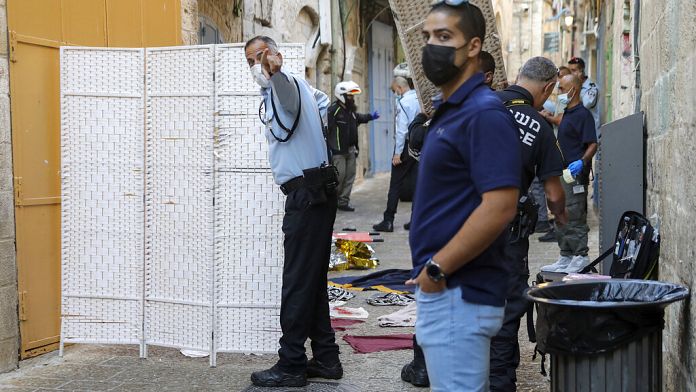 This morning in Jerusalem, a Palestinian woman was shot dead. The reason? She allegedly tried to stab a police officer with "a sharp object" on a street leading to the al Aqsa Mosque according to the police statement which also said the assailant was 30 years old.
Asra Khazimia, 30, from the occupied West Bank, was leaving the Mosque plaza when she approached the police, according to the source.
Israeli security forces are stationed at every entrance to the Mosque esplanade, the third holiest site in Islam and the holiest site in Judaism, located in East Jerusalem, the Palestinian part of the city occupied and annexed by the Jewish state.
In May, several days of clashes on the esplanade between Palestinians and Israeli forces had been the prelude to a flare-up in Israel and the Palestinian Territories.
On Thursday, another Palestinian was killed and two were wounded by Israeli forces in Borquin, the official Palestinian agency Wafa reported. Alaa Zayoud, 22, was a member of the armed group Islamic Jihad, according to a Palestinian security source.
And then B'Tselem, an Israeli NGO posing as the Israeli information center for human rights in the occupied territories shot these images.
The NGO explains that several dozen Jewish settlers from the Havat Ma'on and Avigail settlements attacked two Palestinian villages Khirbet al-Mufaqarah and Khirbet a-Rakeez in the hills south of Hebron.
Masked, they fired live ammunition and threw stones at residents. They were escorted and supported by Israeli forces. A young child was reported to have suffered a skull fracture among the dozens injured.
Source link