Soccer
Messi makes colossal first request to Qatar
Star recruit of Leonardo during the summer transfer window past, Lionel Messi harbors great ambitions for PSG. By the way, the Argentine star has already made a colossal request to his new leaders for the next recruitment periods.
Messi asks PSG to sell a striker
Barely arrived, Lionel Messi has already meshed with another Paris Saint-Germain striker. Indeed, according to the revelations of the media EL Nacional, Mauro Icardi still resents his 34-year-old compatriot who would be at the origin of his ouster in selection for more than three years. Tension is already rising between the two men and the former captain of FC Barcelona could have the skin of his 28-year-old teammate.
This is good since the Paris SG is also looking to get rid of a player who is overwhelmed by his heart problems with his wife and agent, Wanda Nara, to not train for four days. Arrived in the summer of 2020 for 50 million euros, the former Inter Milan striker could continue his career in another club. And Lionel Messi has a plan to allow PSG to use Icardi to hit a big January winter hit.
An exchange between PSG and Barça in the pipes?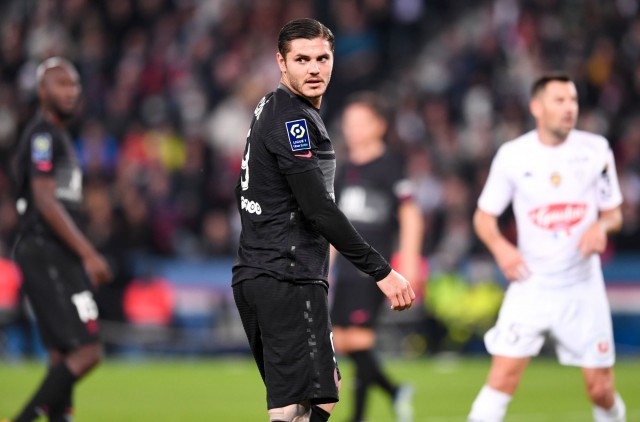 Already authorized by the Paris Saint-Germain to miss training Sunday for "family reason", Mauro Icardi was still absent Monday for the same reason. And even if he resumed training on Thursday, the native of Rosario does not really seem in the plans of the Parisian leaders who are already looking for him an exit door. And according to El Nacional, the option that has the favor of the leaders and also that of Lionel Messi it is to proceed to an exchange including Sergio Aguero.
The new number 30 of PSG hopes to be able to evolve with the Kun at Barça, but this was not possible because of the difficulties of the Catalan club to assume his extension. Today at PSG, the six-time Ballon d'Or makes the forcing in order to find his compatriot on the side of the Parc des Princes. Mauro Icardi could therefore pay for it. Now it remains to be seen whether Barça is also considering such a deal.