Free on June 30th, Kylian Mbappé will he leave PSG to freely commit to the Real Madrid ? Mauricio Pochettino, the coach of Paris Saint-Germain, has spoken about the future of his 22-year-old striker.
PSG will do everything to extend Kylian Mbappé
While the news of the Paris Saint-Germain is currently animated by the shattering statements of Neymar on his future with the Seleçao and his malaise as well as the confession of departure of Kylian Mbappé, Mauricio Pochettino confided Wednesday on the airwaves of two Spanish radios. Interrogated by the Cadena COPE and Radio Marca, the coach of Paris Saint-Germain spoke about the future of Kylian Mbappé, he is confident that the PSG management will do everything possible to convince him to extend.
"Football players have an entourage and people who advise them, but they make their own decisions. Kylian will make the decision he needs to make and the club will do everything possible to keep him, because we are talking about one of the best players in the world. He is 22 years old and has great potential. Who can think that PSG does not want him to continue playing here for a long time? The club will try to convince him and seduce him to stay here", assured the Argentine coach of the Red and Blue.
Pochettino's strong words for Mbappé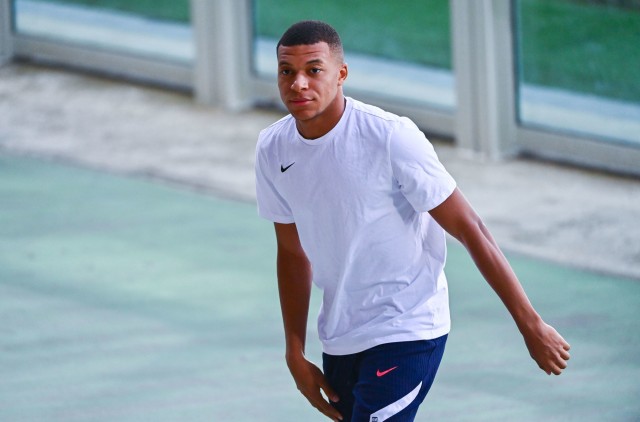 In the folder Kylian Mbappé, the Paris SG can also count on the contribution of its coach in order to achieve its goals. Having an excellent relationship with the young French international, Pochettino never failed to seduce him by covering him with praise at each of his outings.
"He is a quiet boy, with a lot of personality and a very sociable character. He is clear about things and loves football. He is 22 years old, but has a great maturity to handle this kind of situation regarding his future. I have no doubt that Kylian can meet all the challenges that will come his way in the future," said the former Tottenham technician. For reminder, Mbappé and his entourage do not exclude the possibility of a renewal with Paris, even if the player still wants to give himself some time to think before deciding.