Announced close to Real Madrid this summer, Kylian Mbappé finally remained at PSG. Internally, the Parisian striker would have made a smashing announcement about his future.
Mbappé : "I will play for Real Madrid "
Blocked this summer by the Paris Saint-Germain despite an offer of 180 million euros from Real Madrid, Kylian Mbappé has already settled the question of its future. If Nasser Al-Khelaifi and Qatar have the secret hope of getting him to find a new lease in the coming weeks, the 22-year-old French international knows where he will play next season. According to the revelations of journalist Fabrizio Romano, the former AS Monaco winger openly told one of his teammates that his goal was to play for Real Madrid.
During the last week of August, before the transfer market closed, Mbappé told one of his team-mates in the Paris Saint-Germain dressing room: "I'm going to play Real Madrid. I do not know if it will be this summer or next, but I will play at Real Madrid" ", relayed Fabrizio Romano on his YouTube channel. Otherwise, the 2018 world champion would have already got along with the Merengues, even if PSG does not intend to let go of the matter so easily.
Kylian Mbappé does not intend to extend with PSG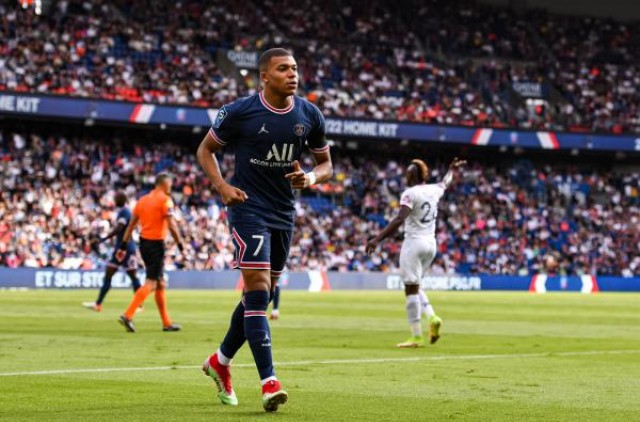 Fabrizio Romano says he is 100% sure of his information. The Qatari owners of Paris Saint-Germain said no to him this summer, Kylian Mbappé patiently waits for the end of the season to freely join Real Madrid. Under The Team, although affected by the failure of his transfer to Madrid, the Golden Boy 2017 is decided to remain professional until the end with the Parisian club.
He is therefore fully committed and focused on PSG. However, the sports newspaper assures that this season will be for the child of Bondy his possible "last dance" with the current leader of Ligue 1 since the idea of an extension of his contract does not seem to be part of his future plans. Even if Nasser Al-Khelaifi is determined to try his luck to the end.