News
Massacre of civilians in Boutcha: residents testify to the horror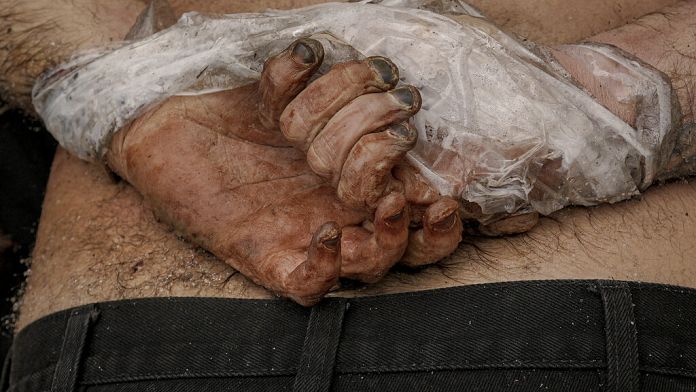 Serhii, a municipal worker from the martyred town of Boutcha, never expected to see the horror of war so close.
Before they could be placed in mass graves, corpses litter the streets, he says.
The Russian troops, who were occupying the city, reportedly wouldn't allow the bodies to be picked up outside a certain perimeter:
"When our guys came out of that area, the Russians would shoot at their vehicles at the checkpoints. Our men would pick up the bodies at their own risk so they wouldn't be eaten by the dogs," says Serhii.
Among the victims, men, women, old people… The crime in Boutcha made no distinction. The inhabitants are horrified:
"I wouldn't wish that on even my worst enemy," says Liba. "A mother gives life and every mother today struggles to get through the ordeal we endure. It hurts. This wound will never heal."
Satellite images show a mass grave where dozens of bodies are buried near the Bouctha church.
Russia denies any responsibility for these atrocities. But for the Ukrainian government, the perpetrators of these crimes are beyond doubt.