[ad_1]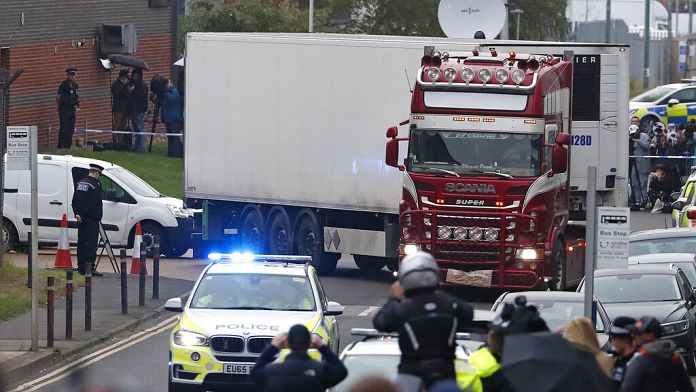 Two years ago, the bodies of 39 Vietnamese migrants were discovered in England in a container. Since then legal proceedings have been carried out in at least four countries, including Belgium.
This Wednesday in Bruges, the maximum penalty, 15 years in prison, was required against a 45-year-old Vietnamese man, Vo Van Hong, accused of being the head of the Belgian cell for trafficking in human beings. About twenty other defendants, mostly Vietnamese, are in the box of the defendants, for them, the sentences requested range from one to ten years of detention. According to the Public Prosecutor's Office, this network would have organized more than 130 transportations of migrants to England via Belgium.
On October 23, 2019, in an industrial area in Grays, east London, 31 men and 8 women aged 15 to 44 were found dead, victims of asphyxiation and hyperthermia. The container had left from the Belgian port of Zeebrugge.
In the UK, seven men have already been sentenced in January 2021 to terms ranging from three to 27 years in prison. These include the men who were responsible for organizing driver rotations.
In Vietnam, four men were sentenced in September 2020 to terms ranging from two and a half to seven and a half years in prison.
Each candidate for the trip had to spend an average of 24,000 euros, half to arrive in Europe and the rest to cross the Channel. Many of the victims were from a poor region in central Vietnam, where families are falling into deep debt in order to send one of their own to the UK in the hope of a better life.
[ad_2]

Source link