Soccer
Marquinhos' confession on his integration
Arrived at PSG during the summer transfer window 2013, Marquinhos is considered today the best Parisian defender. The Brazilian international is happy within the Parisian club and has confided on his express integration in Paris.
PSG Mercato : Marquinhos confides on his integration
Marquinhos is one of the essential figures of the PSG QSI version. The Brazilian central defender joined Paris Saint-Germain in the 2013 transfer window from AS Rome. The Parisian club paid a check of about 31million euros to complete his transfer. In the shadow of stars like Zlatan Ibrahimovic or Thiago Silva, arrived a year before him, Marquinhos aged 19 at the time, had to make his place. And he brilliantly managed to establish himself in the Parisian squad. He's become an executive on the team now. He is now the captain of the Reds and Blues.
Author of 331 matches (all competitions combined) under the jersey of the Parisian stable, the Brazilian international has fun in Paris. He has adapted very well to the Parisian way of life to the point where he feels French today. "Do I have a French side in me? Yes, a lot! Today, I have lots of French friends, I can speak French, I can understand. I understand the French today and the way they live. For example, I am impressed how well my daughter speaks French", he said during an interview with the official PSG channel.
Marquinhos in French teacher mode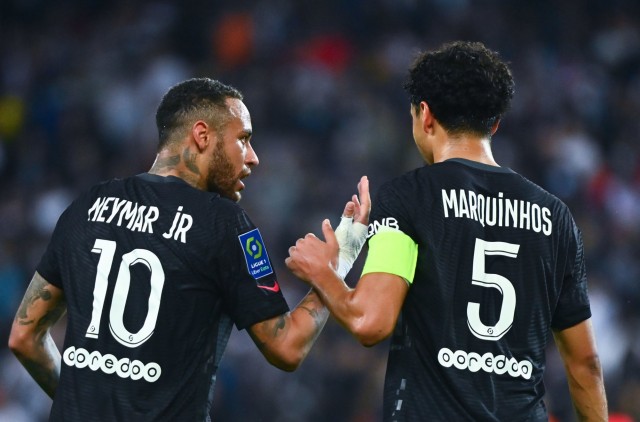 Marquinhos is fluent in French and does not hesitate to help his compatriots, such as Neymar, to learn the local language. "Yes I help my teammates to speak French! I try with Ney' especially! (laughter) Sometimes other people have difficulties and they ask me if I can help them and I'm always available.", added the 27-year-old.