News
Marion Cotillard awarded lifetime achievement award by the San Sebastian Festival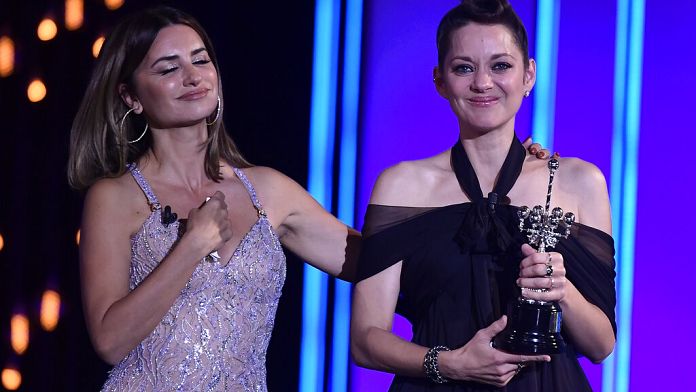 Marion Cotillard, star among the stars at the San Sebastian International film festival that opened in northern Spain".
The French actress received from the hands of Penelope Cruz a special award for her entire career.
The woman who received the Oscar for best actress for her interpretation of Edith Piaf in the film "La Môme" spoke in a press conference of her doubts before each shooting :
"It's something that's always part of my life, every film I start, I never know if I'm going to live up to it, there's always that kind of pressure. At the beginning of my career, it was even stronger at home."
In San Sebastian, Marion Cotillard came to present "Bigger than Us", a documentary about young activists that she co-produced.
Regarding the official competition, 16 films are competing for the" Concha de oro", the Golden Shell, which will be awarded next Saturday.
Source link