News
Many Russians flee the country to Helsinki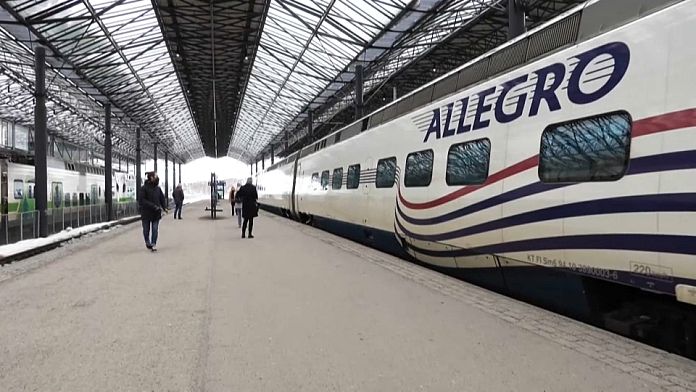 At Helsinki station, Russian passengers flock from St. Petersburg. Many have already packed their bags ahead of the next border closures and the threat of martial law.
Passenger numbers on the St. Petersburg-Helsinki line have seen a spectacular increase since the start of the war in Ukraine. Many Russians are fleeing the country for fear of the consequences of international sanctions and possible martial law.
"It is clear that the motivations of travelers have evolved in recent days. One only has to take a look at the volume of luggage carried by passengers to realize that they are leaving their country for good " ensures Topi Simolavice-president of the Finnish company, VR Railways.
Russians snap up tickets to Erenvan and Dubai
While the trains are almost full in the direction of the capital of Finland, the race for plane tickets is launched on the internet. Even if the closure of European airspace has caused prices to explode, the Russians are multiplying reservations to the airports of Dubai and Yerevan in Armenia.
_"They are clearly dreading the next few weeks" _explains Elena, a communicator. "People no longer feel safe and they know that the economic situation will only get worse in the coming days. Among the candidates to leave, there are also quite a few people who, from a moral point of view , can no longer bear to stay in Russia."
It must be said that the imposition of a future martial law would be unprecedented in the modern history of Russia. It could involve the massive mobilization of the male population and the closing of borders.