Soccer
Manchester United Transfer Window :A French courted!
Very little used this season, barred by the arrival of Cristiano Ronaldo, Anthony Martial wax the sideline on the side of Manchester United. A situation that attracts suitors.
Martial entices the lust of European cadors
With a reduced playing time since the beginning of the season, only one start after five days, the future of Anthony Martial appears to be dashed. Especially since the return at the end of August of Cristiano Ronaldo. Consequently, according to 90Min, a European cador would have already pointed the tip of his nose to grant the services of the Frenchman, namely : Borussia Dortmund. An interest far from innocent, while the German club would already be looking to find a successor to Erling Haaland, who should be one of the attractions of the transfer window of summer 2022.
To afford the French forward-center, the Ruhr club will still have to break the piggy bank, since Manchester United would expect a sum of around 60 million euros.
Manchester United already in demand this summer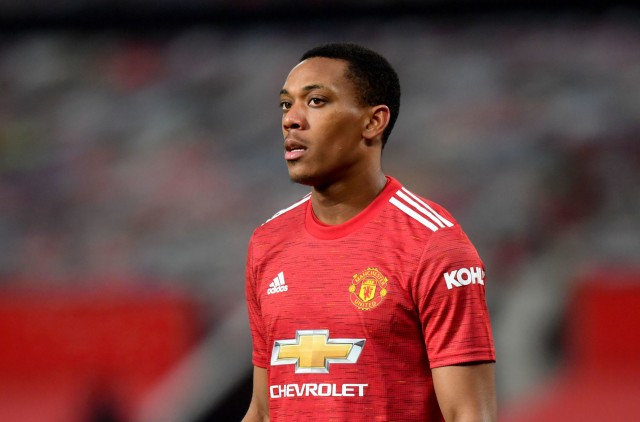 The player who has thirty selections for the Blues had already attracted the attention of many clubs during the last summer transfer window. In France, according to Le Parisien, Olympique Lyonnais would have tried to obtain a loan of the player he trained. A proposal that Anthony Martial would have refused, however. But it is especially in the Premier League that clubs would have shown a certain interest. Among them: West Ham, Everton or Aston Villa, but especially the London club Tottenham who seemed excited at the idea of attracting the young Frenchman to their ranks before finally backing away from his salary…
While waiting for a possible transfer, the former Monegasque will have to seize the slightest opportunity to show himself and prove that his place is indeed at Manchester United. Something he did not do on Wednesday, since despite his presence in the starting eleven, he could not avoid the defeat (0-1) of his team against West Ham in the 3rd round of the League Cup.