At the end of his contract on June 30, Paul Pogba has still not extended with Manchester United. Clubs like PSG and Real Madrid are already positioned to pick him up in the winter or at the end of the season. At the latest, the French midfielder made a big decision for his future.
PSG Transfer window: Paul Pogba has made a big decision
Tuesday morning, the media The Athletic announced that the signings of Cristiano Ronaldo and Jadon Sancho would have moved the lines, and Paul Pogba is now considering extending his contract at Manchester United. Always according to the same source, the signing of Edouardo Camavinga in Madrid and the calm of Paris Saint-Germain have also changed the game in this file. Interviewed on the set of the Spanish show El Chiringuito, Mathias Pogba, the brother of the midfielder of the Red Devils, clarified that the Pickaxe has not yet made a decision since he remains focused on his season.
"He is feeling very good right now. For his future, we will see when the time comes, but there is nothing more to say for now. That's the only thing I can say. There is a lot of discussion … It is about his decision. He hasn't made his choice yet ", entrusted the center forward of ASM Belfort, in National 2. According to the media The Athletic, Paul Pogba does not rule out the option of a departure to date. And this is good because Paris Saint-Germain has not forgotten the 28-year-old tricolor international and still dreams of recovering him during the winter or at the end of the season. Manchester United have not yet said their last word in this matter.
Paul Pogba makes everyone wait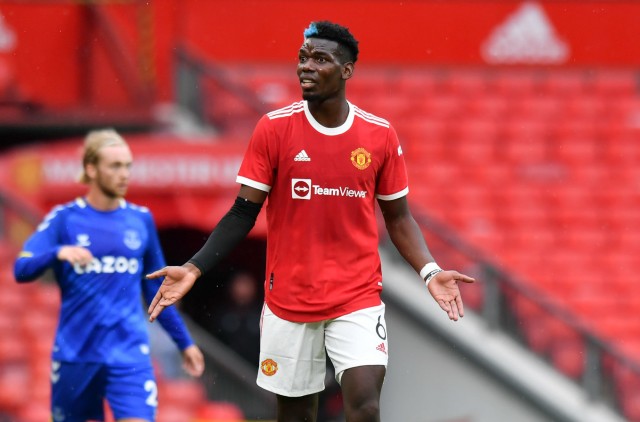 During a broadcast for ESPN FC, journalist Julien Laurens revealed that "for now, they (editor's note Pogba and his relatives) are not against staying or for a departure. At the moment, it is still too early, we are only four games into the new season in the league, so they will take their time a little bit more ( … ) He has not decided anything at the moment and certainly not the fact that he would sign the contract in the coming weeks. »
Looking for a new creative midfielder, the Paris Saint-Germain made the arrival of Pogba a priority. If the Manchester management decides to sell him in January, PSG will launch an offensive to recover him six months from the end of his commitment. Case to follow…