Soccer
Man United, Pogba's announcement for his future
At the end of the contract Manchester United, Paul Pogba is courted by PSG. At the end of Man United's new comeback in the Champions League, the tricolour midfielder dropped a hint about his future. An exit that could cool Paris Saint-Germain.
Pogba's suspicious statement about his future
Manchester United offered themselves a new comeback in the Champions League on Wednesday at Old Trafford. Led (0-2) at halftime, the Reds Devils ended up winning (3-2) against Atalanta Bergamo. Substitute at kick-off, Paul Pogba had a broad smile on his face following the stunning success of his team. Asked about his mine of the big nights at the time of the final whistle, the Mancunian midfielder dropped an answer that could affect his future. The 2018 world champion shared his great joy of playing for Manchester United. "I have fun all the time, so I like to play here", first released the player at the end of the contract and on the shelves of the Paris Saint-Germain.
Towards a big disillusionment for PSG?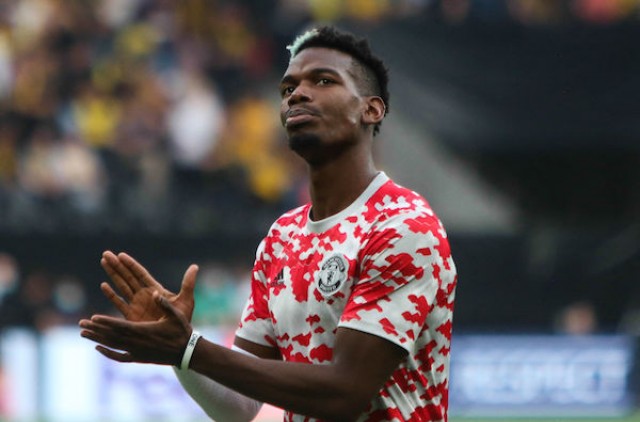 The 28-year-old midfielder then said he was delighted to be able to play alongside Cristiano Ronaldo, author of the winning goal of the Reds Devils. "Cristiano is special, he is one of the best in the world, I love playing with him", continued Paul Pogba. This exit should cool the leaders of Paris Saint-Germain. After making an XXL recruitment with players at the end of contract this summer, Leonardo, the sporting director of PSG, hopes to do the same in the next summer transfer window by signing "La Pioche".
Satisfied with the recruitment of his management, the trend would now be to an extension of the contract of the native of Lagny-sur-Marne. The Mancunian management would even prepare a shimmering offer to retain the former Bianconero. Which one should pocket the biggest salary ever offered to a player playing in the Premier League. As if to say that PSG could make a cross on this track of prestige.