News
Mali: the junta "denounces" the defense agreements with France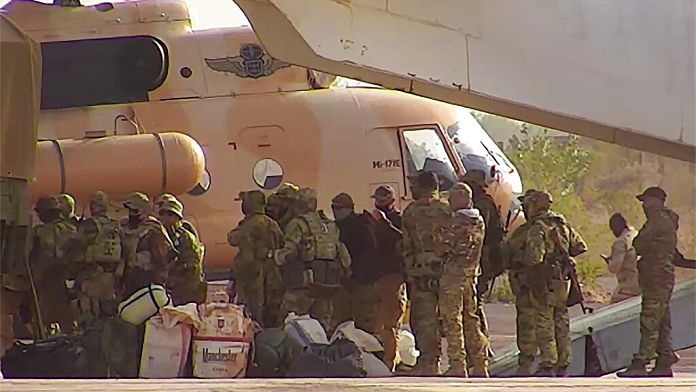 The junta in power in Mali announced Monday evening to denounce the defense agreements with France and its European partners, castigating the "flagrant attacks" on the part of the French forces present in the country on national sovereignty and "multiple violations" of Malian airspace.
This denunciation, carrying out a threat that has been agitated for weeks, constitutes a new manifestation of the deterioration of relations between the authorities dominated by the soldiers who came to power by force in August 2020 and the former allies of Mali in the fight against the jihadists. .
The Malian authorities broke the Status of Force Agreements (Sofa) setting the legal framework for the presence in Mali of the French Barkhane and European Takuba forces, as well as the defense cooperation treaty concluded in 2014 between Mali and France, Colonel Abdoulaye Maïga, government spokesman, said on national television.
He notably cited France's "unilateral attitude" during the suspension in June 2021 of joint operations between French and Malian forces, the announcement in February 2022, "again without any consultation of the Malian side", of the withdrawal of the Barkhane and Takuba forces, and the "multiple violations" of Malian airspace by French aircraft despite the establishment by the authorities of a no-fly zone over a large part of the territory.
Two weeks after the images of a "mass grave"
Bamako's decision comes less than two weeks after the French military released a video of what it claims is Russian mercenaries burying bodies near this base in order to accuse France of war crimes in Mali.
These images were released on April 21, two days after the French army returned its Gossi base to the Malian Armed Forces.
The ruling military junta in Bamako had accused the French army of violating airspace, "espionage" and "subversion" after the videos were broadcast.
"When we are accused of violating the airspace and illegally overflying the Gossi area on April 19, 20 and 22, we were within our rights since Gossi was not in the prohibited area. temporary (ZIT)" of overflight, had declared the spokesman of the staff of the armies, colonel Pascal Ianni, during a press briefing.