News
Mali: supporters of the military junta celebrate the announced departure of French troops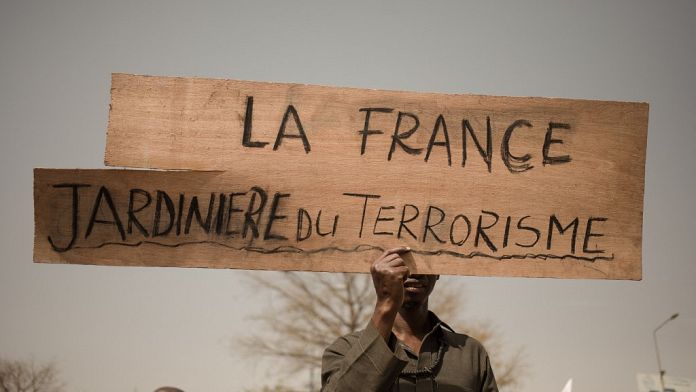 A demonstration was organized on Saturday in Bamako to celebrate the departure of French soldiers from Mali, at the initiative of movements in support of the transitional authorities dominated by the military, without mobilizing many people, noted AFP journalists.
The demonstration brought together a few hundred people on Independence Square, in the center of the Malian capital, according to the journalists present.
"We went out to chase France. We don't need France. Let her go!" Issa Diarra told AFP among the demonstrators. He says he is "behind (the head of the junta, Colonel) Assimi (Goïta) and Mali".
"France has been driven out. If it stays, it becomes an occupying force," Siriki Kouyaté, a member of "Yerewolo Debout sur les remparts", told AFP. This movement favorable to the junta in power and other associations supporting the same cause are at the initiative of the demonstration on Saturday.
Previous demonstrations organized by the same movements to support the junta, after two coups in August 2020 and then in May 2021, had brought together thousands of people in Bamako.
"Macron gets out of Mali", could we read on a banner deployed on Saturday during the demonstration which took place without incident, supervised by the police.
France and its European partners formalized their military withdrawal from Mali on Thursday, leading other foreign actors to openly question their commitment, and the UN Mission in Mali (Minusma) to study the impact of this disengagement.
French and Europeans invoked the "multiple obstructions of the Malian authorities".
The junta in Mali has reneged on its commitment to hold elections in February 2022 for the return of civilians to power. She invokes the need for deep reforms and braces herself on national sovereignty since West African states imposed heavy economic and diplomatic sanctions on Mali on January 9.
The seizure of power in Bamako by the military has not stemmed the spiral of violence that has hit this Sahelian country since the jihadist invasion in 2012.
The violence started in the north and spread to the center, then to neighboring Burkina Faso and Niger. They caused thousands of civilian and military deaths as well as hundreds of thousands of displaced persons, despite the deployment of UN, French and African forces.
Mali: demonstration celebrating the departure of French soldiers