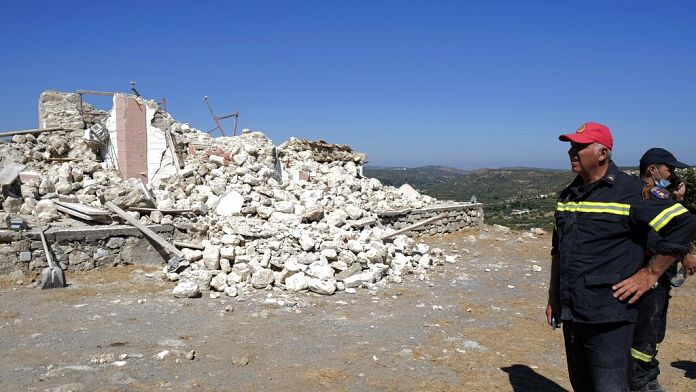 In Greece, the earth shook this Monday morning on the island of Crete. A magnitude 6 earthquake that claimed the life of a man. There are also a dozen wounded.
The victim is a construction worker who worked in a small church, which collapsed during the earthquake.
The injured people suffer mainly from fractures, and have been hospitalized.
The epicenter of the earthquake is near the village of Arkolochori, about twenty kilometers from Heraklion, capital of the island of Crete.
With a magnitude of 6, this earthquake caused extensive material damage. Several old houses collapsed.
Greece is often confronted with earthquakes, due to its geographical location, at the junction of two tectonic plates.
The last deadly earthquake was on March 3rd. It had hit the center of the country, killing one person and injuring a dozen.